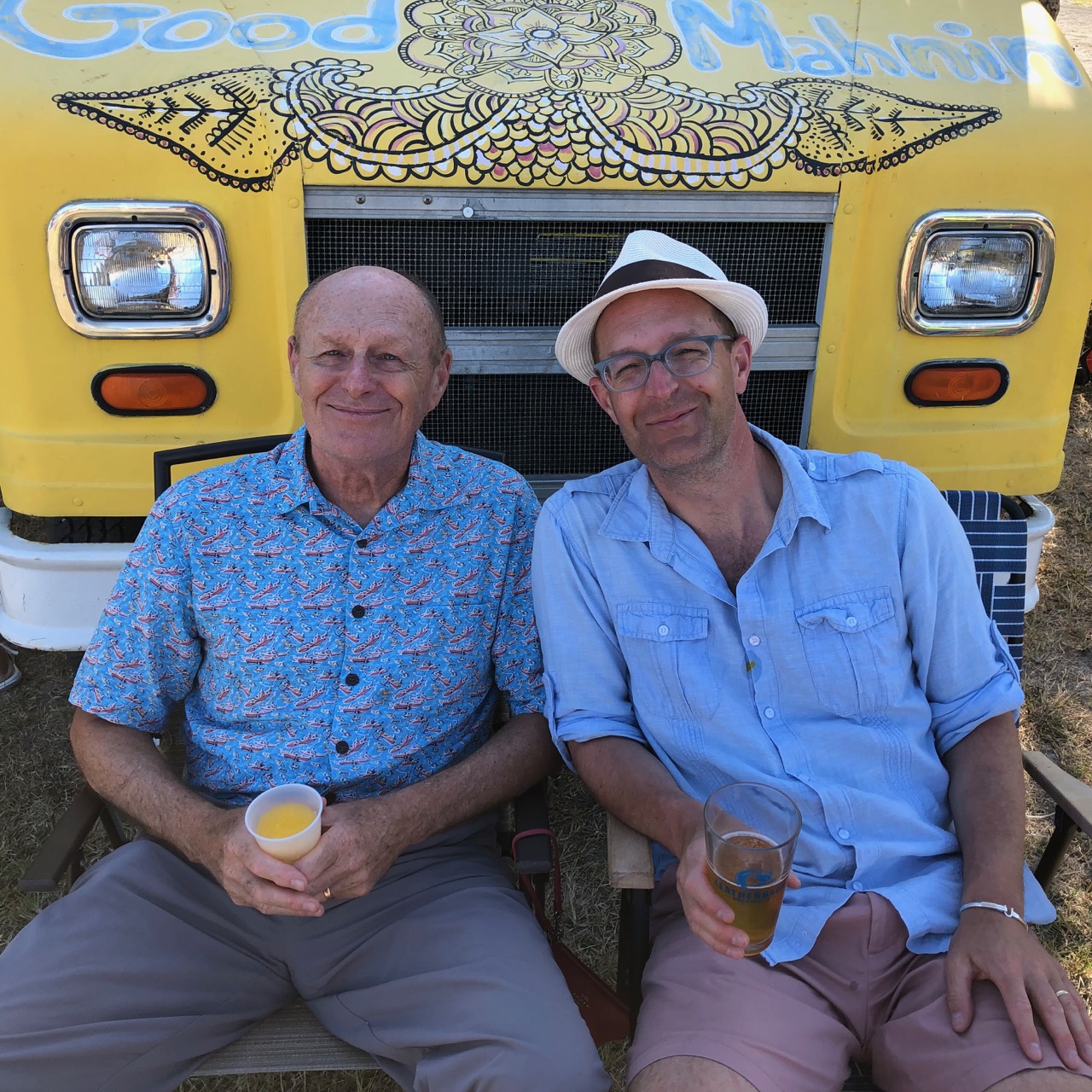 It's my birthday, and I'm back home after 10 days in the Virgin Islands, another wonderful return to the island of St. Croix to visit family, the gorgeous beaches of the West End and Buck Island, and the historic towns of Frederiksted and Christiansted. We also sailed on the Roseway schooner, strolled again among the ruins at Estate Mount Washington, and ate mahi sandwiches at Rhythms Bar at Rainbow Beach.
This year, instead of celebrating my birthday with the customary tour of the Cruzan Rum distillery (we had been to St. Croix for spring break in 2014, 2015, and 2016), we joined a crowd of a thousand for the celebration of the first year of Leatherback Brewing Company, a partnership led by my step-brother Aaron Hutchins. My father with his passion-fruit frozen lindy from Rosa's Stand and I with a Leatherback brew sat in front of one of the food trucks talking, while Oliver played soccer with other boys and my daughters waited in line for delicious mango sorbet. That night, Dad and Dot would accompany Aaron and his wife to the St. Croix Chamber of Commerce awards dinner, where Leatherback Brewing Co. was lauded as the new business of the year.
We were back at Leatherback just before departing the island. I enjoyed the tasty CocoCacao Stout, and Erin and I shared a newly canned Bush Life saison.
In between the Saturday party and our Monday departure, we met Aaron and his sons at Sandy Point National Wildlife Refuge for the final public day on that stunning beach before it closed for turtle-nesting season (April through September). Aaron had named the brewery after the leatherback turtles that nest at Sandy Point. Thirty-five years ago, I'd gone with my mother to join a group for a midnight vigil to watch as a massive turtle crawled onto shore, dug a hole in the sand, and laid her eggs. I vividly recall laying in the sand next to the turtle, catching and holding one of the eggs, and then gently placing it inside the nest. Aaron had brought a thermos of cold Backyard Guava IPA made with the juice of guava grown on a tree in his own backyard. We drank that vibrant brew, watching Oliver and Nico roll in the waves. That was a perfect day.
Erin and Anna still have a few days on St. Croix before they return, so Malia and Oliver and I went to dinner at Mercato Pizzeria. Malia drove us home, and they surprised me with a chocolate cake.
---