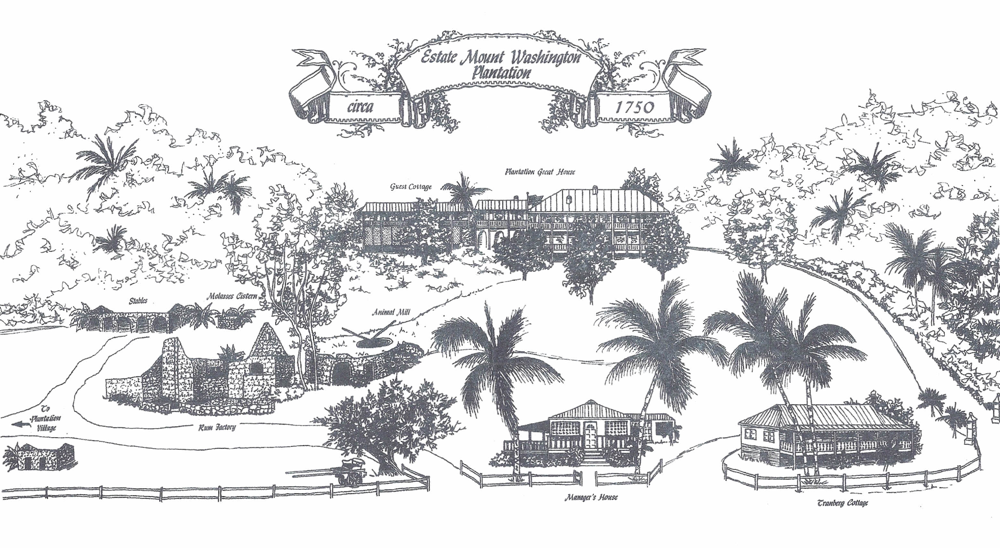 In yesterday's NYTimes Travel section, Jessica Francis Kane writes about the Mafolie Great House that was owned for a time by her grandparents. Kane travels to St. Thomas, in the U.S. Virgin Islands, in search of the place with the famous view and the story of what happened to the house since her father moved to the Mainland and her grandfather passed away. It's an interesting slice of memoir, even if you don't have a connection to the islands.
Kane stayed at the Mafolie Hotel overlooking Charlotte Amalie. I know that hotel well, because during my two winter-break trips to St. Thomas—my father moved back there when I was in college—I would stop by the hotel to hang out at the swimming pool, drinking soda and reading Arthur Conan Doyle.
At the NYTimes site, Kane's article generated a lot of comments, many pointing out the sad legacy of colonial sugar plantations that were dependent on slavery, and the subsequent poverty and racial tensions in the Virgin Islands.
Erin and I have taken our children to the Virgin Islands three times to visit my father and stepmother, who spend time on St. Croix when they're not in Hawaii. Dorothy Hutchins—Abu Dot to us (abu means grandparent in the language of Paama)—has lived on the Frederiksted side since the 1970s, and she's shared her considerable knowledge and passion for the island and its culture, people, and places. Just over the hill from her house is Estate Mount Washington, a restored Danish cotton and sugar plantation. We've walked over there a couple of times, to snap photos against the picturesque old stone walls but also to discuss the nuanced history and all its pain. When we go to Christiansted, on the other side of the island, we always visit the fort where Alexander Hamilton's mother had been jailed, and we climb down into the dank dungeon where runaway slaves were chained. A couple of years we've accompanied Abu Dot to the March 31st Transfer Day ceremony marking the handover of the Virgin Islands from Denmark to the United States.
Another time, Dad and Dot drove us up Creque Dam Road to see the old reservoir. (The name Creque comes up in Kane's St. Thomas article.) We crawled with our children out on the dam to sit in the middle and look down on the water weeds blanketing the collected water. Crucians go up to wash their cars with that water. We walked up the road and swung from the roots of banyan trees.
I hope to get back to St. Croix again soon. Dot's son, Aaron, is a partner in Leatherback Brewing Co., and I want to sit in the sun enjoying their island brews and learning more about the islands.
---