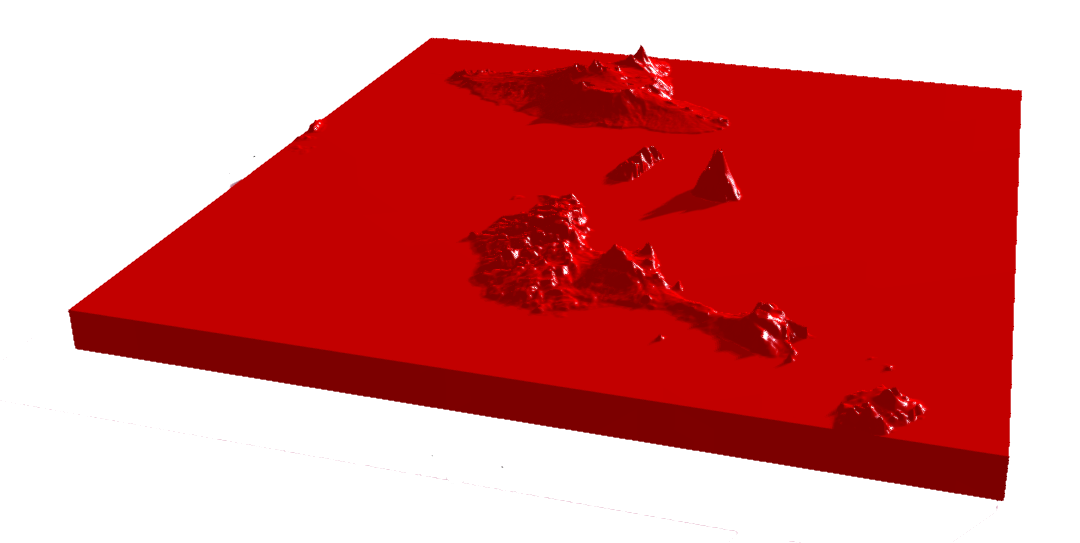 I learned of a new website, TopoTopo, for making puzzles out of topographical data. 'Search any place on Earth,' it commands. So I did, not thinking it could show me Paama, the small island in the South Pacific, where Erin and I had served as Peace Corps Volunteers. And yet there it was, in the shadows of towering Lopevi volcano, and Ambrym island with its double volcanoes that glowed most evenings.
These past few weeks, I've spent a lot of time on Google Maps, peering at the four acres of wooded land in Chapel Hill that we'll soon call home.
Tonight, on a Valentine's date, Erin and I saw the film Lion, about an Indian boy who is lost a thousand miles from his mother and 25 years later walks back into his village, having used Google Earth to remember his way home. It's a beautiful, bittersweet movie that made me cry, and smile. It puts hope back on the map.
We spent the morning walking alongside an inspector as he looked over every inch of the house we plan to buy. His report will surely be a long one, as this old house has much that needs fixing. That's overwhelming, but we're still excited about the prospect of a renovated house surrounded by trees and land.
When I finally go into the office, it was time to join the School of Medicine Communicators Network to hear from Mike Schoenfeld, Duke's vice president for public affairs and government relations. Mike talked us through the planning and detailed preparations for the December announcement of Duke's tenth president, Vincent Price, who's coming from Penn.
I got back to my desk and started listening to the Fresh Air podcast. In today's episode, Terry Gross interviews Haider Warraich, a cardiovascular diseases fellow at Duke. Haider and I often talk in the medical center hallways about writing and travel. I'm eager to read his new book, Modern Death: How medicine changed the end of life.
Midway into Haider's interview, though, the chancellor of health affairs sent an announcement that Mary Klotman will be the next dean of the Duke University School of Medicine. Dr. Klotman is currently chair of the Department of Medicine — she's my boss — and she is an accomplished physician-scientist, and an energetic, admired healthcare leader. It's been an honor to work with her. Her promotion is fantastic news for Dr. Klotman and for Duke.
I worked late on a cool project for the Internal Medicine Residency program that will be curriculum modules giving a history of Durham and reviewing the health disparities across Durham County. Since a majority of Durham residents get care at Duke University Hospital, we're hoping these modules will enlighten new residents, nursing students, and other medical trainees.
Back at home, I made a plate of Jasmine's chicken salad, orzo, and hummus from Med Deli, one of my favorite Chapel Hill restaurants. Erin had picked up dinner there. She learned from the Med Deli website that Jamil Kadoura, the owner, had once lived in a refugee camp in Palestine. Now he's a prosperous and admired community leader in our little North Carolina town. So Erin posted a message to her friends on Facebook noting that Jamil's success story is just the story that makes America great. When she told me this, I was happy, because for years I had Jamil cater our ScienceOnline conferences, and we always had Jasmine's chicken salad and hummus and fresh pita for our community.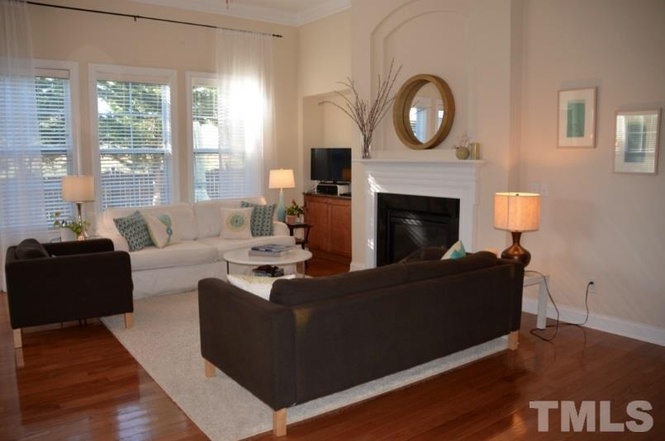 We're selling our home in Carrboro (it has a Chapel Hill mailing address) so that we can move to a smaller, older home on a few acres of land nearby.
We've been in this home since 2009, and thoroughly enjoyed the spaces inside and out. We've raised our children, grown flowers, entertained with our annual holiday bagel brunch, left for trips near and far and always returned with a smile. We hope another family will see this house as a perfect home.
See the listing details here, or search your favorite real estate website for MLS# 2107628.
UPDATE

2/10/2017

We are now under contract, and excited for our move later this spring.
Last Friday was Inauguration Day, thankfully full of distracting work and family activities. I didn't remember until this morning that January 20 was also the tenth anniversary of the first North Carolina Science Blogging Conference. That annual event later became ScienceOnline, and over eight years and 11 conferences, we explored myriad ways to do, share, support, and defend science using the tools of the World Wide Web. Sadly, with this new president, it seems science will be under assault. The ScienceOnline organization and our activities have stopped, but the drive to use blogs, podcasts, videos, social media, and other online tools to advance science and the public engagement in science carries on.
If you are a communicator of science living or working in North Carolina, please take this survey for the Science Communcators of North Carolina. Your input will help us plan our activities for the next year (or 10).
Thank you, President Barack Obama. You have served this nation well and admirably. I look forward to your next endeavors and successes.
And I wait, and hope, that our next president will be up to the task of leading the United States of America.