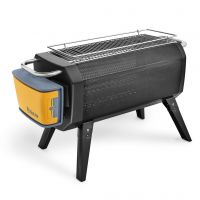 Another company that I have supported on Kickstarter is BioLite — I funded the FirePit hibachi-style grill last year, and am anticipating its arrival sometime this summer. We'll use it on the new deck of our renovated home.
But I couldn't wait for the FirePit, so last December I used a discount code to purchase the CampStove 2 bundle. It's a cool wood-burning unit with a fan for smokeless fires, and it generates electricity to power a phone or light. I'll use this stove next month when Oliver and I go camping with my brother, Joel. (I have an old MSR WhisperLite backpacking stove, but it's not working.)
As I read through the pages on the BioLite site, I saw that the company has a mission to bring "clean cooking and charging" to families in India and Africa. The scenes in their introductory video remind me of the huts in Liro Village and across Vanuatu. I thought about asking to buy one of the HomeStoves developed for off-grid households. It would make a great gift for Leah and our family in Liro, in case the concrete smokeless stove that we made for their kitchen is no longer functioning.
So, too, would the SolarHome 620 package: a solar panel, three lights, and a unit that can play radio and mp3 files, and charge phones. I ordered that package last week, and it arrived yesterday. It is cool! I'll install it in the shed, which could use the light inside. And if it works as well as it promises, I'll buy one or more to take to our family in Vanuatu this summer
That will bring me full circle. My time in the South Pacific was dramatically improved by a solar panel my father brought me, and when I departed Paama in 1999, I had just placed 30 orders for solar-panel kits for families on Paama and Epi. I heard a few years later from another Peace Corps Volunteer that the kits had arrived, and worked. (I blogged that in Lights out.)
Kudos to the BioLite team for designing some very nice products.
Here's the BioLite video:
The Voices of Duke Health listening booth project is gaining steam. I figure it's about time I start practicing my audio production skills. So I recorded what I hope will be the first of a weekly audio message on Fridays.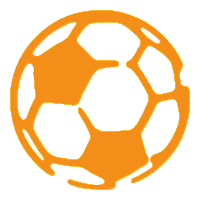 Today was a busy day of conversations, first a morning check-in with Johnny, our contractor on the house renovation. Later, at work, I met with the chief nursing officer for Duke University Hospital. We talked about the Voices of Duke Health listening booth project. Then, I sat down with a first-year medical student to hear about his experiences listening to a cancer patient talk about sports, politics, travel, music, bbq, and his illness. These conversations between student and patient are part of a student-created initiative called Duke Navigators Program, to help them navigate difficult conversations, especially around palliative care and end of life. I'm eager to learn more about this initiative and how we might feature the voices of the patients and their student partners.
I left work, got caught in traffic, listened to a recap of Champions League soccer scores, parked and walked in a few minutes late to my haircut, only to be told my appointment had been 30 minutes earlier and the chair was filled for the rest of the day.
No matter. I walked up the street to the bookstore to buy five more copies of What Patients Say, What Doctors Hear, a book I've been giving to medical students, doctors, and others who are interested in the Voices project, and narrative medicine. On the newly arrived table, I saw The Language of the Game: How to Understand Soccer, the new book by Duke professor Laurent Dubois, who teaches a course called Soccer Politics. (See this in-depth DukeStories page.) I bought that book, and a new novel by another North Carolina writer; that book will be a birthday gift for Erin later this month.
I've been thinking about a book that someone once gave me.
Yesterday, I was in a meeting of a dozen doctors, professors, ethicists, and proponents of drama and puppetry and storytelling and medical improv, all of us hashing out the details of an exciting new program geared to Duke pre-med students. It all made me think back to my job as editor of Northern Ohio Live, an arts and culture magazine in Cleveland. One summer day, a man and woman stopped into the dusty old mansion that was the magazine's offices. I was called down from my desk in the attic.
"Sure, I'll spend a few minutes listening to you talk about your book," I told them.
We sat in the conference room, and Dr. Adams told me about his work as a physician, and about his book and a health institute of the same name: Gesundheit!, dedicated to "bringing good health to you, the medical system, and society through physician service, complementary therapies, humor, and joy."
Dr. Adams was Patch Adams, a few months before his name would be seen on the big screen in a movie adaptation of his life starring Robin Williams, the master of improvisational humor.
Somewhere, up in the attic of this temporary townhouse, in the boxes of books waiting to be unpacked an put on the new built-in bookshelf at the house, is a copy of Gesundheit!, inscribed by Adams and testament to what good medicine it is to sit and engage in conversation.
Baron Fig, on what must be a weekly schedule, announced a new product, this time a stainless steel version of the Squire pen. I already own the Squire in grey, purple, and brass. It's a great design, though the ink cartridges flow a bit heavy for my style of writing, and the pens are always slipping out of my hands or rolling off the desk.
I own lots of Baron Fig products, including the softcover notebooks and pencils, which are in rotation with the Field Notes notebooks and Blackwing and Calepino pencils that cover my desks and fill my Tom Binh backpack. The purple Baron Fig canvas backpack I got through the Kickstarter campaign; my first Baron Fig product was the company's first, through its Kickstarter for the Confidant hardcover notebook.
I've used this Confidant notebook as my personal journal, since my previous Moleskine notebook filled; my first entry in the Confidant was on July 12, 2014, and started with this:
Saturday morning visit to Carrboro Farmers Market for the tomato tasting. Malia and I just canned apricots. Mellow Mushroom Pizza on patio last night with family. Lebron James announced his returning home to play with Cleveland again, which is another reminder to me and Erin about how that city continues to call us home.
My entries in that notebook, a few each week, are written with a black Muji gel-ink .38mm ballpoint pen. For the first few years, the entries were mostly straightforward reports of my activities. I was writing for myself, to emerge from a time of tumult and burnout, replacing my public blogging with these personal pages. When I ran a race, I recorded my time. When I saw a movie or started reading a book, I'd note the title.
One of the books I read was The Rural Life, by Verlyn Klinkenborg. This book collected some of the short essays Klinkenborg had written for the New York Times editorial page. The essays were almost always about small details or activities on his weekend farm in upstate New York, and invariably they were full of reflection and they were observant and they were insightful and they were meaningful.
This, this was the writing I wanted to have done. When I first started my blog, in 2000, I wanted to be able to write essays and blog posts that reflected my powers of observation. I tried really hard, but in all those years, I don't feel I wrote any truly insightful things. I'd written a lot about what I had done and seen and tasted and tried, but I had very little of the 'what does it mean.'
Klinkenborg is also a professor of creative writing, and he wrote another book called Several short sentences about writing. This book aims to help writers learn to write as clearly as possible. The book is very zen, and it is very instructive.
Be observant, reflect on what interests you, and above all, notice what you are noticing, says Klinkenborg.
As I read Klinkenborg's books, I realized I had missed my Observations mark for all those years because I hadn't really noticed much.
Looking back through my journal, though, I can see how slow living and slow writing was helping me to look up, relax, be attentive, notice what I am noticing, observe meaning, find insight. Writing in the Confidant has helped me get back to a confidence in my life. It's helped me become more emotionally intelligent, I think.
Anyway, I'm nearly to the last page of the Confidant. I have a new one ready, and its first post will come right about the time we move into our newly renovated house surrounded by oak trees. Cleveland will always have a special place in my heart, but Chapel Hill is going to be home.
I've long had the habit of writing the phrase "For the asking" on the first page of my journals. At the #GIA18 conference I attended last month, keynotes by Jia Jiang and Patricia Wilson reminded of the importance of having the confidence and courage to ask. Both speakers had me in tears from laughter and hope.
I am 48 today.
A number of years ago, my daughters bought a gardenia bush for my birthday. I planted that bush in the backyard of our home in Carrboro, and enjoyed the fragrant blossoms each summer. But we sold that house last year, and moved into a rental townhouse while our new house, in Chapel Hill, is being renovated. There happens to be a mature gardenia bush at the front corner.
Knowing that I enjoy driving the country roads and seeing the dogwood trees in bloom each spring, Erin told me she wanted to buy a dogwood sapling so we could plant it in the new yard. We met up at the house yesterday, and walked the land, and noticed that there are probably a dozen dogwood trees already there, around the perimeter of the yard and elsewhere on our four acres. And, the pear trees have leaves, two apple trees and the four sour cherry trees have blossoms, and the 50-odd oaks have yet to waken.
I suspect that my fifties will be a decade devoted to trees.
And yet, I still have two years to go in my decade of narrative. Back in 2010, I hoped I could spend ten years learning to be a storyteller, and finding ways to help others tell their stories. I got off to a good start, with Talk Story and a Voices of Medicine show (Talk story: Reviewing my decade of narrative so far, and what's next), but then I was quiet for a few years. With another Voices of Medicine show and a grant for the Voices of Duke Health listening booth, I seem to be back on stride.
I am excited to make these next years count.
My thirties, by the way, were for writing —
In 2000, for my 30th birthday, Erin and I gathered my friends in our Shaker Square apartment to usher in my decade of writing. My friend and mentor, John Ettorre (himself mentored by William Zinsser), had told me years before that I should "live in my 20s, and write in my 30s." I didn't write the book I promised — though I did edit and publish books by my grandfather and father — and I managed to write here on The Coconut Wireless (my blog's name, which most don't realize) for 10 years running.
So, today, I am thankful for my health, my family, for flowers and trees and houses and land, for friends and mentors, for good work, for you and our stories.