The nuts and bolts section of the about page notes the blogging tools I use. There have been some important updates in the last couple of months. A 4.6.0 beta version of Textpattern is out. I'll test the new version, and upgrade this site soon.
Dave Winer opened up his new blogging software, 1999.io. I'm using 1999 for an Island Times blog (at 1999.blogtogether.org:12048/users/mistersugar/ – can't get Textpattern to make a link with a port number) with more frequent posts. I dig how simple it is to blog with 1999, and how that's helping me get back to writing.
I've also begun to create a river of news for the various sites I read regularly. See my.zuiker.com for now.
---
☀ No.15, by Anton Zuiker, on June 7, 2016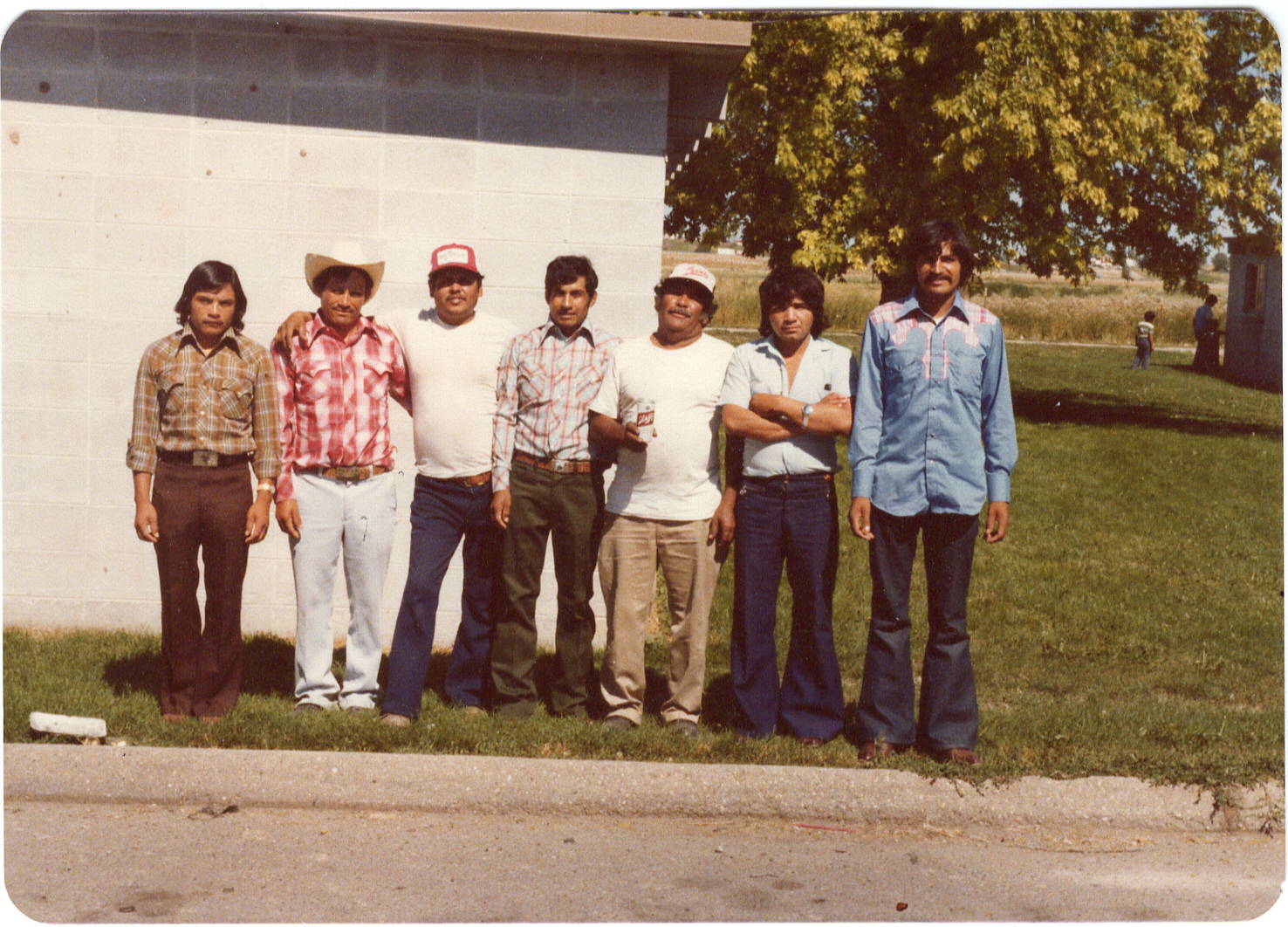 Anna comes home today from an eight-day service trip to Newton Grove, North Carolina. I hope it has been as formative an experience as the one I had when I lived in Idaho and got a glimpse at the lives of migrant farmworkers.
Every year, the freshman class of Carolina Friends School travels down I-40 to Newton Grove to work with the migrant farmworkers, mostly from Mexico and living in camps nearby as they work in the fields much of the year.
This trip is one reason Erin and I wanted Anna to go to CFS, a Quaker school that values peace and serenity and service. We were excited that Anna would have this opportunity to bond with her classmates, in a setting that would give her perspective on how men, women and children from beyond our borders are important to how Americans live and eat.
The students aren't allowed to take their phones and digital devices, so we've been following the blog for the trip. We were happy to see Anna having a good time in this snapshot of a group) washing a school bus. We're eager to hear more about the week, and especially how it's changed Anna.
My own experience, as a child living in southeast Idaho, has colored all the rest of my life and decisions. I am who I am today because of what I learned, firsthand, from the Mexican farmworkers.
My father was working as an attorney for Legal Aid, and he represented a group of men who had been treated roughly by a local farmer. As they waited for their case to get to court, the seven men lived in the basement of our home (the photo above shows the group at one of the camps). I remember the neighbors complaining after one of the men, locked out of the house and waiting for us to return, peed against a tree in the front yard. A few years later, dad's advocacy culminated in an Idaho law requiring farms to provide portable toilets in the fields.
Later, dad took me out to see the farmworker camps and the cinder-block bunkhouses. We also worked alongside a group of guys one week, planting saplings for Christmas trees. I took my pee breaks near the creek, admiring the cattails and red-winged blackbirds.
Those childhood experiences were combined with many more lessons from my mother and father, about poverty, service, culture and society, hard work and food, family and community. Those experiences and lessons have guided me into adulthood, and continue to frame my choices as a parent, a professional, a person.
I'm grateful Anna's been able to walk a similar path.
Going west
Meanwhile, Erin's sister, Katherine Shaughnessy, and her husband, Tom Michael, will be moving to Boise, Idaho this summer. They've been living in Marfa, Texas, where Tom founded Marfa Public Radio and led it to great success. He's now taken the job as general manager of Boise State Public Radio.
---
☀ No.14, by Anton Zuiker, on May 29, 2016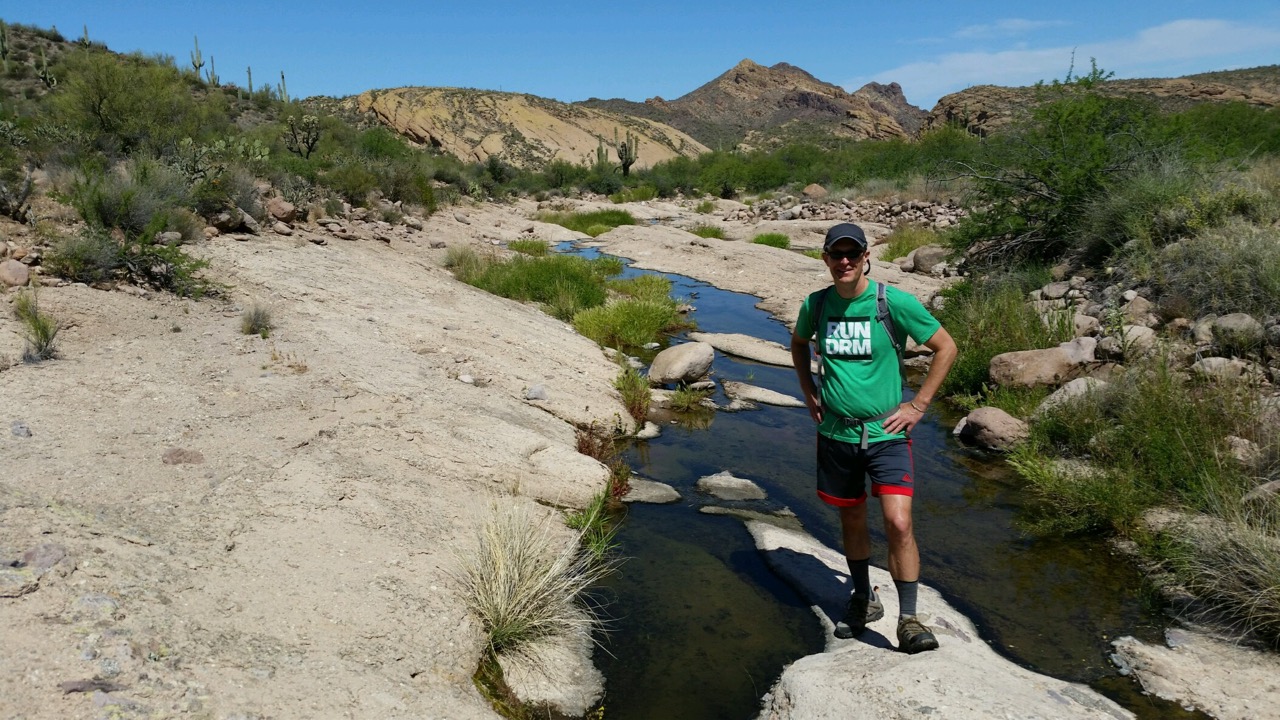 In April, my uncle, Larry Zuiker, took me hiking near Mesa, Arizona.
Larry is a serious hiker. He formed a group 20 years ago, called AZHIKRS, and he wrote a book about his favorite hikes in the Southeast. The day I visited him, he drove us into the Superstition Wilderness Area, readied his hiking poles and turned on his GPS unit, and led us along a stony riverbed and onto the Black Mesa Trail. The expansive desert was breathtaking, and we stopped often just to look around and see the contours of the hills. Larry had baked bread the day before, so we had hearty PB&J sandwiches when we stopped for lunch in a cool, shaded canyon. I wanted to see a rattlesnake, but none were out. The plentiful cactus, and the vistas, and the conversation along the six-mile hike made for a perfect day.
Next month, I will hike in the Parc National des Calanques along the Mediterranean near Marseilles, France. I may even wear the AZHIKRS shirt my generous uncle sent me.
---
☀ No.13, by Anton Zuiker, on May 27, 2016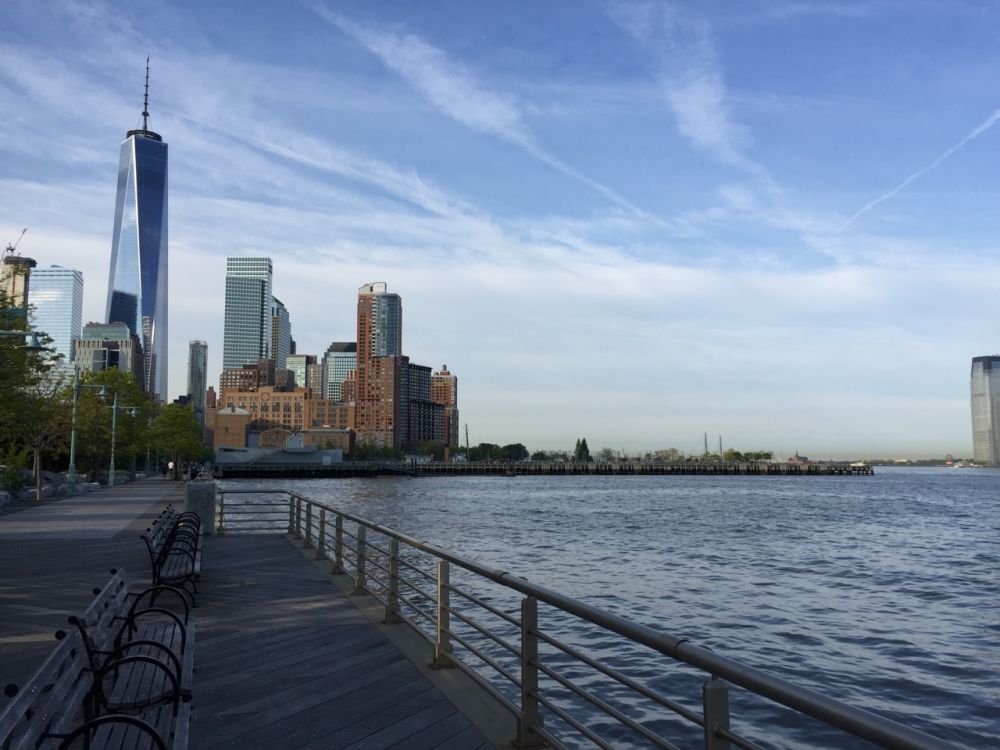 Here's how I spent a glorious Spring day in New York City.
On foot
Woke up early in my small-but-tidy Yotel New York room, or cabin, as they call it. Dressed in my running clothes, and walked down to the W. 30th St. gate of the High Line, a rails-to-trails elevated urban park that I've been reading about for a decade. The gates open at 7 a.m. this time of year, and I was early, so I waited with a cortado at Think Coffee. Then I climbed the steps and walked south on the High Line, mostly alone.
I exited the High Line at its end, and continued, running south on the Hudson River Greenway and Pier 45. Snapped a photo of One World Trade Center and the Statue of Liberty. Turned back, ran to the High Line, walked to its north end at W. 34th St., then back to my hotel.
Showered, dressed, packed, checked out, stopped downstairs into the Swedish coffeeshop FIKA for yogurt and granola and cappuccino.
Walked over to my meeting with Thinkso Creative, to discuss the publication and e-newsletter design needs for the Duke Department of Medicine, where we're drafting our next comprehensive, five-year communications plan.
Walked up 8th Ave. to Central Park. Sat in the grass near the USS Maine Monument. Temperature in the 70s, sunshine a light breeze. Could New York on a spring day be more amazing? Took a timelapse video of the walkers, bicyclists and horse-drawn carriages passing by.
Then, at the appointed time, I met Dave Winer by the monument.
Let's pedal
Dave and I had biked the American Tobacco Trail — also a rails-to-trails project — in North Carolina back in 2012. A few weeks ago, I'd asked if he'd have time to meet when I was in NYC, hoping he'd introduce me to the Citi Bike system of which he's such a huge proponent. Happily, he said yes.
First, Dave led me a short way into Central Park, past the sheep meadow, and we sat at the cafe for lunch and talk of politics, and 1999. Then, more strolling, to the Bethesda Fountain, over the iconic Bow Bridge, up and down the path, along the lake, Dave stopping a time or two to give directions to a stranger, or to point out a feature of the park. I don't think I said much, and I didn't snap any photos. I was stunned by the serenity of the park, and the warmth of the day, and wanted to soak it in. (The last time I was in Central Park was on a frigid day in February 2005, to see the Gates art installation.)
We were at a Citi Bike station. One minute to swipe my card, get my code, and pull out my bike. So easy. Thirty seconds more to adjust the seat, and then we were on our way, coasting down West Dr., pedaling past the Maine Monument again. At W. 59th St., Dave glanced over and asked if I was up for an adventure. Let's go.
"We're going to ride through Times Square," he said.
That meant riding with traffic.
Sounds dangerous as hell, I thought, but fun, too.
Green light
Down 7th Ave., alongside yellow taxicabs and snaking through big tour buses, stopping at red lights, into the maelstrom of Times Square. I've walked there amid the throngs of people on previous visits, but it was exhilarating to be on wheels in the heart of it all, rolling through the artery. I was super alert, trying not to get killed, and having a grand time.
We continued south, and east, over to Midtown East. Our 30 minutes up, we returned the bikes to a Citi Bike station, and walked over to the 2nd Ave. Deli for dinner. For me, matzo ball soup, baked knish, fresh lemonade. Delicious. For dessert, a shared plate of blintzes and rugalech.
Dinner over, Dave planned our walk up and over past the Empire State Building, to the subway. Said thank you, goodbye, and thank you again, and I was on my way back to JFK Airport, and home to North Carolina.
Winning the lottery
Earlier that morning, I'd entered my name in the Hamilton ticket lottery, hoping I'd luck out and get to catch the smash musical from the first row. Dave and I were enjoying our lunch when the 4 o'clock drawing came round, but I didn't get the your-ticket's-waiting message. No matter.
When I finally stepped into my quiet home back in small-town Carrboro, at midnight, I was feeling damn fortunate.
I'd spent a beautiful, full day in a great American city. I walked, ran, biked, ate, listened, talked and rode through it, with a generous and knowledgable guide.
I won. What an immensely enjoyable day that was.
---
☀ No.13, by Anton Zuiker, on May 12, 2016
At justinsomnia.org, Justin Watt has been chronicling — through words and beautiful photos — his hiking on the trails of California. Justin also writes about food and cooking, and his latest post is about his perfect omelet. Inspired by Justin, but also in the habit of eating eggs in the evening, I made a simple omelet tonight. Once the omelet was plated, I topped it with five dashes of homemade hot sauce, bright with the flavor of the cayenne peppers bought at the Carrboro Farmers Market late last summer. The recipe in Mrs. Wheelbarrow's Practical Pantry is an excellent guide for canning and preserving, and I'm already studying it to plan for this summer's bounty. Until then, I'll monitor the few jars of hot sauce left stashed in the pantry next to a couple remaining jars of homemade scuppernong grape juice.
---
☀ No.12, by Anton Zuiker, on March 9, 2016