Down the gravel road, near the stand of mailboxes, goldenrod lines both sides of the road, while up here at the house, in the front flower beds, the Coreopsis palustris planted earlier this summer has put up a few yellow flowers. These fall colors are a welcome balance to the brown leaves that are piling up beneath the blackjack oak in the side yard.
Out past the car port, another tree has vied for attention. A forester who walked the land last year looked up at it's large, broad leaves and suggested it was an invasive species. The Common Forest Trees of North Carolina book didn't identify it. Uncle John, here for brunch last week during his annual pilgrimage to Raleigh for the bluegrass festival, suggested it might be a type of mulberry tree.
Maybe paper mulberry? I stood beneath the tree today with an iPad, comparing leaves and stems and bark. Not a mulberry.
Another search, and the answer: a Princess Tree, Paulownia tomentosa. To control this invasive, exotic plant, says NC State University, "cut down large trees with a chainsaw." I have a new chainsaw, purchased just before Hurricane Florence, used once to cut up the red maple tree that came down with the thick, dead trunk of the yellow poplar that had been leaning agains it for some time.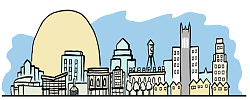 Last week, as a major hurricane bore down on North Carolina, I posted what I thought was a good example of the 'small just, just ahead' style of communicating.
Now, with Florence having blown in and deluged us with rain (and still a large portion of the state is reeling from floods), it's appropriate to share two more examples.
First, a message from the president of Duke University, Vincent Price, posted here, which includes this paragraph:
The most immediate need is for resources. This week, we will launch the Duke Doing Good in the Neighborhood Emergency Response Fund, which will support the North Carolina Disaster Relief Fund and long-term disaster recovery efforts such as cleaning, repairing and rebuilding homes. You can also support the American Red Cross Disaster Relief Fund, by contributing online or texting the word REDCROSS to 90999 to make a $10 donation.
And that same day, Duke's chancellor for health affairs, Eugene Washington, sent a message to the Duke Health community, including these paragraphs:
Throughout this catastrophic weather event, and even before it began, Duke Health has played a very important role in addressing some of the resulting healthcare challenges. I wanted to share some of our actions in this regard as we all care deeply for those who have been devastated by the hurricane and wanted you to know we can all be proud of our response and continuing commitment to help.

At the request of the state emergency manager prior to the hurricane's arrival, our Duke Emergency Preparedness team and Transfer Center took the lead in coordinating critical medical transfers for more than 130 patients from the coast to hospitals in central and western North Carolina. Our Life Flight team provided medical care and transportation to directly evacuate a number of seriously ill patients from the coast. The Duke Health State Medical Assistance Team (SMAT) was dispatched to Goldsboro last Tuesday to set up a Special Medical Needs Support Shelter in a then empty hospital building that has now cared for more than 120 patients and family members in need. Another dedicated team of volunteers from across Duke Health is leaving today to relieve the original SMAT team.

In the aftermath of the storm, Duke has also provided critical medications and medical supplies to a coastal hospital that had exhausted their stores, and we have offered medical equipment, medicines and food packages to hospitals located in the flood zone. As the storm waned, Duke Life Flight nurses staffed Coast Guard helicopters to begin evacuations from coastal hospitals as the state again looked to Duke to help coordinate the response among hospitals in our region. Today Duke Life Flight is now back in the air assisting in medical transports, and we continue to seek direction from state emergency services officials as to how we can provide additional help to communities in need.
When I promote 'small just, just ahead' as an important strategy for organizational communication, it's usually related to the day-to-day flow of information to reflect the place's and people's activities, but the strategy is always very important, and useful, during major events.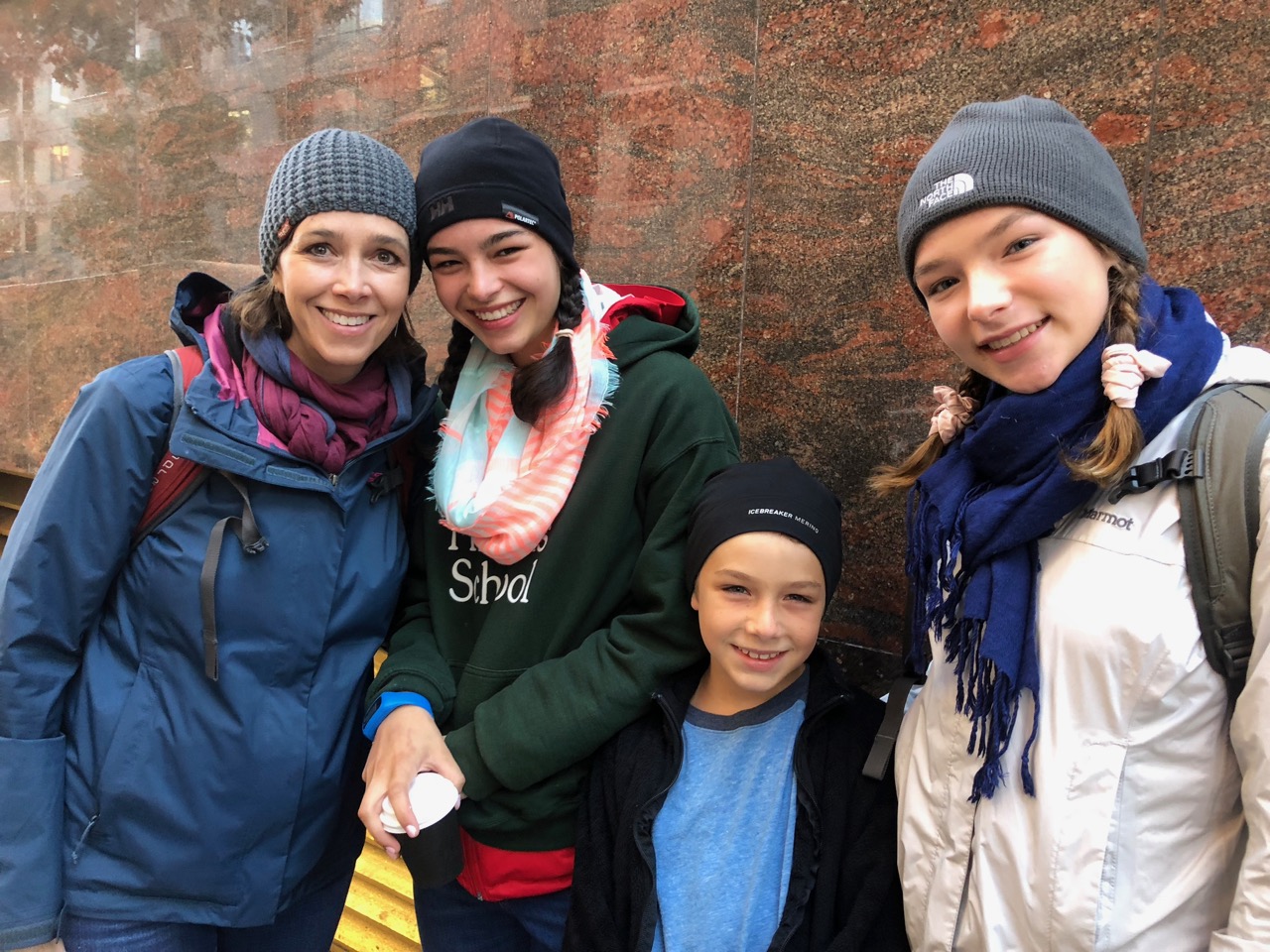 Hurricane Florence has me hunkered down in this solid house, so I'm taking the opportunity to chronicle the family trip to the South Pacific earlier this summer.
At the end of June, late on a Friday night, I settled into the comfortable Boeing 787 Dreamliner for the 16-hour flight from Houston to Sydney. Anna was sitting on my left, Malia on my right, Erin and Oliver across the aisle in the middle row of seats. Oliver was delighted to have his own screen and many movies to choose from. I was deeply satisfied to be heading back to the South Pacific, with my family, nearly 20 years since Erin and I finished our Peace Corps service in the Republic of Vanuatu.
As the plane flew on (crossing the International Date Line), we ate, watched, slept, read, wrote, waited.
Then we were landing in Australia on a beautiful but chilly Sunday morning. We stored a few suitcases (for our trip to Vanuatu a few days later), donned our coats, took a train into the central business district, walked along Hyde Park, and found a sidewalk table at Two Good Eggs for breakfast and hot coffee. We dropped our bags in our AirBnB, walked through the city, found a sale on warm hats, and headed to the ferry for a ride to Manly Beach. Anna and Malia took photos, Oliver immediately made a friend on the sand, and Erin shivered with a cold and body aches.
Back in the CBD, we had a delicious lunch in the subterranean Fratelli Fresh Italian restaurant — penne with lamb ragu for me — and discussed our plans for the next few days. Here's what we would do:
Walking under, onto the Sydney Harbor Bridge, and up into the pylon with its history exhibit and observation deck;
After negotiating a refund with our AirBnB host and customer service (the apartment was nice and in a great location, but a broken bed and an overpowering hallway smell made it very uncomfortable for us), a move to a hotel in Chinatown;
A full day with PJ's Tours to visit the Featherdale Wildlife Park, and then the Blue Mountains, Echo Point, and Scenic World, where I would revel along the rainforest boardwalk and the rest of them would ride the train up and down; ice cream cones in Leura town; a stop at Olympic Park; and the ferry from Parramatta back to Circular Quay.
Uber rides all over, and once we discovered that the Uber app tells the languages a driver speaks, Oliver would enjoy announcing our destination in Mandarin;
A visit to the Sea Life Sydney Aquarium at Darling Harbour;
A visit to the Muji store to stock up on the gel pens I use to write in my diary;
Lots of flat white and cappuccino for me and Erin, and hot chai for Anna and Malia.
A most enjoyable first few days of our vacation. Now, time to fly east to Vanuatu.
***
I'll publish a separate post about this eventful portion of the trip.
***
We arrived back in Sydney nine days later, checked into our apartment rental in Camperdown, and hailed a ride to Bondi Beach. For lunch, we sat at Bondi Trattori overlooking the beach, and once the children were done eating, Erin and I sent them down to walk in the sand while we enjoyed a second glass of wine and marveled at the journeys we'd taken together to bring us here. We joined them on the beach, walked to the one area safe for swimming, and helped Oliver change into his swimsuit. He splashed and ran. "I'm the only one of the family brave enough to swim," he said proudly. The rest of us nodded, huddled together. Earlier, on the walk across the sand, Malia had said to me, "Dad, I want to go to California" — an instant Malia classic, and now a family reference for wanderlust, about thinking of one destination while standing in another famous location.
I awoke the next morning to learn Belgium had beaten Brazil — I'd not caught a World Cup game since before leaving, and had not been able to wake up at midnight or 3 a.m. in Vanuatu to watch the games in the nakamal. Belgium was my team, I'd told everyone there. (My brother, Matt, had given me a Kevin de Bruyne and Belgium scarf before the start of the tournament.)
Anna is a high school senior and looking at colleges in the U.S.A., and she asked me to walk with her through the nearby campus of the University of Sydney, in search of a bookstore to buy a shirt. The campus was dead on this winter Saturday, but we found the Cambridge-like courtyard and snapped photos. We met up with the others at the outdoor Glebe Markets, for crepes, curry, cappuccino, and chai (of course) and browsing among the vintage clothing stalls and jewelry makers.
Then, we all were off to the iconic Sydney Opera House, for Dark Emu by the dance troupe Bangarra. After the mesmerizing performance, we joined the other tourists in snapping many photos of the architecture, the harbour, the bridge, the people. Erin bought a pair of Uggs, Oliver took another look at the levitating Golden Man, and we headed back to Camperdown, where we ordered Thai takeout and I stocked up on chili tuna at the market next door.
Early the next day, back to the airport, and another long flight, and home to North Carolina. We arrived to our (recently renovated) home to hear the water pipes making noises, and immediately embarked on a few weeks of emergency repairs. Work kicked in, school started, we spent a few weekends preparing the font flower beds and hanging photos and arranging the kitchen and finally getting that moved-in feeling. But often, during our dinner conversations, we talk about the trip, and replay the many fun activities. Everyone smiles.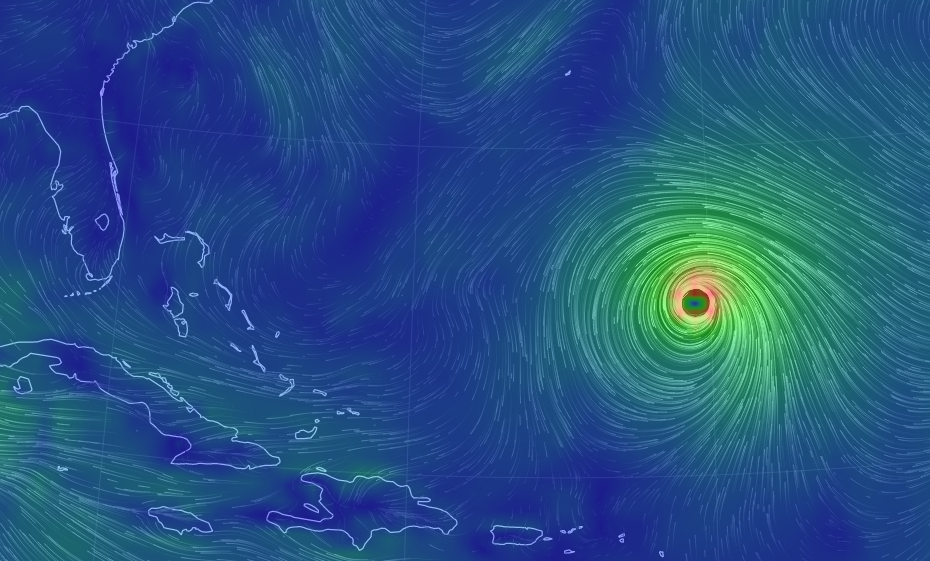 I refer to the 'small just, just ahead' strategy for communication nearly every week as I try to improve the way we inform people at Duke University (and among my family at home).
I defined and explored that strategy, which I learned from Erin, Dave, and many others, in this blog post — "Actively sharing and reviewing and evaluating information about the world around us helps children learn, the blinded navigate and teams coalesce."
In my inbox just now, anticipating a potentially devastating Hurricane Florence, is this email from Chapel Hill-Carrboro City Schools superintendent Pam Baldwin, a perfect example of small just, just ahead:
Greetings CHCCS staff and families. Walking around Lincoln Center this morning, I noticed a lot of computer screens monitoring various weather websites. The damage from Hurricane Florence has the potential to be devastating, and many components of our school operations are likely to be impacted.

To that end, our team is working hard to prepare for the storm and its aftermath. Our two biggest concerns are power outages and water damage – particularly at our older buildings which, in most cases, have underground storm water systems that are ill-equipped to handle the amount of precipitation currently forecasted.

Our amazing maintenance crew has been checking our chainsaws, tools and other gear to ensure everything is in good working order. All emergency generators have been inspected and fueled, as well as our vehicles. Schools that may get used as shelters (that determination is made by Orange County Emergency Management in conjunction with the Red Cross), are being stocked with food and water. Sandbags are being prepared and our custodial staff is ready for the hard work ahead. We also remain in very close contact with our local police, fire, emergency and OWASA colleagues.

If we have to announce school closings, we will plan to use the standard communications tools. You can expect to hear from us in a variety of ways including phone and email. If you have not already done so, please consider downloading our district app (search "CHCCS"), following us on Twitter (@CHCCS) and liking us on Facebook. We will also communicate via our local media outlets.

Please take this situation seriously and make the necessary precautions to keep your loved ones safe. We will be back in touch if there is a need to alter our school schedule later this week.

Thanks,

Pam Baldwin, Superintendent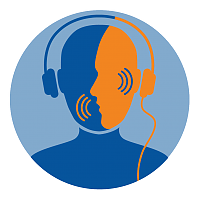 At work today, we held an open house to show off the Voices of Duke Health listening booth. It's a space inside the patient resource center, repurposed as a temporary recording studio. A dozen doctors, administrators, communicator colleagues, and others stopped by for a peek inside and to learn about our project to facilitate meaningful conversations.
We've posted initial audio clips from previous forays of our mobile recording cart, and our first podcast episode, at listeningbooth.info. We'll share many more voices in the weeks and months ahead.
I'm lucky to be working with a talented team on this project. They've helped make this idea a reality, and for that I am grateful.
I've been talking about an audio project since at least 2005 — here's a blog post with an idea for Narratives of Your Life, or storyblogging. That was right around the time my friend Brian was organizing podcastercon; Brian now is my colleague at Duke, and podcasting is resurgent. Hence it's good timing for Voices of Duke Health.
Over on my microblog, I've been having fun with the microcast feature, and have posted short conversations with Malia and Oliver, and recorded myself stalking an owl through the woods beyond our house.
All this is bringing back memories from high school in DeKalb, where I once volunteered to read for the radio service for the blind, and where I was one in a pair of seniors to read the morning announcements (and occasionally play a funny tune) over the school PA system.