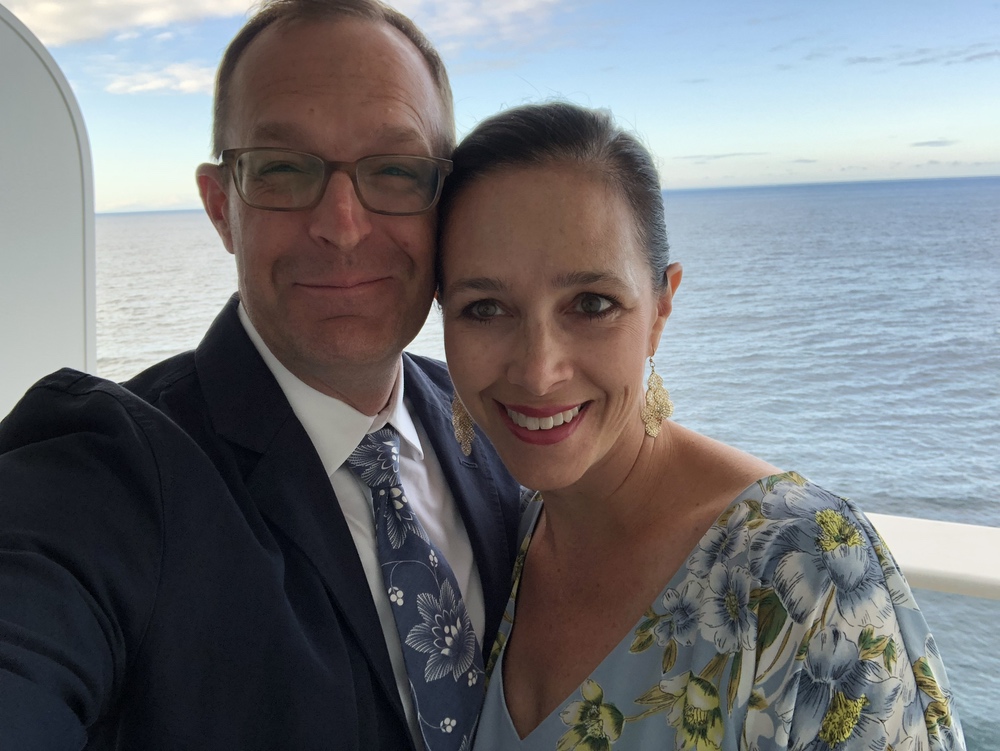 Erin and I took a cruise vacation, from Seattle to Alaska and back. We had fun visiting glaciers, hiking along the water, watching for wildlife, and shopping in the towns. We also had one of the best date nights ever. Then we got COVID. But, first, a story from Provence.
Closed for inventory
In 2016, Erin and I celebrated our twentieth-anniversary in France, including a delightful stay in the seaside town of Cassis. On one of our last days there, Erin and I walked from Maison º9 into town and up the hill to Clos Sainte Magdeleine, a winery with beautiful oceanside vineyards that produce delicious white and rosé wines. When we got to the door of the shop, though, a sign announced that it was closed for the week but to pull the metal rod should you need the proprietor. I turned on my heels, disappointed and ready for the walk back.
Erin, better than me in so many ways, reached up and rang the bell. We waited.
A few minutes later, a young woman opened the door, explained that she was busy taking inventory, but she'd be happy to show us in, give a glass of wine, and sell us a few bottles.
Erin proved how good things can come to those who "ring the bell." Ever since, that's been the phrase we use in our family conversations to encourage our children to step up and seize the situation (with a knowing nod to my indecision).
Take a cruise
Erin and I have traveled the globe together and with our children, but we long resisted the idea of taking a cruise. There's no way I wanted to get norovirus or jostle with thousands at the buffet. But as Erin gets closer to her fiftieth birthday, and with only a few states left until she's visited all 50 of them, she booked a family cruise to Alaska—for summer 2020! COVID canceled that cruise, but the cruise line wouldn't refund the full fare, so we held onto the credits. When we learned the credits would expire later this year, Erin realized we would be on our own this summer as Anna was in nursing school, Malia would be a camp counselor, and Oliver would be at back-to-back sleep-away camps.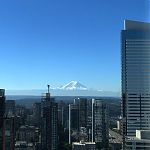 Erin decided to book the cruise, and so off we went on an evening flight to Seattle, unplugging from our work and the new-house project, hoping that Anna and Malia and Oliver would be safe and well for the week. My task had been to arrange a hotel room, but I nearly blew that, realizing a few days before departure that the reservation was off a week. The new reservation I made, correctly, was in the Hyatt Regency Seattle, and we woke on a Sunday morning with a glorious view to Mount Rainier. We enjoyed breakfast (and bought a couple of bottles of wine for the cruise) at Mr. West Café, and then hailed a taxi to the terminal where we joined the queue and eventually found our way to our stateroom on deck eight.
As the Odyssey of the Seas began the long sail north to Alaska, Erin and I enjoyed a champagne toast on our deck. For the next two days at sea, we walked and talked, relaxed in the sauna and steam room, read books, dressed up to go to dinner at the restaurants on board (one night a somewhat-molecular-gastronomy meal, another night good sushi!).
At our first stop, Icy Straight Point, we walked past the cruise companies' center of activities and on into the village of Hoonah with plans to get lunch at the Fisherman's Daughter. As we approached a group of Tlingit carvers working on a totem pole, Erin's phone rang. Back in North Carolina, Oliver was about to be sent home from camp, sick with fevers (a counselor in his cabin left the previous day with COVID, and other campers were leaving with influenza). With reception in and out, Erin managed to make a plan and give instructions to Malia to get him home. We kept walking.
We were passing one home when a woman walked around to her SUV. She was holding an empty white board, her toddler and a German shepherd at her feet. We said hello, and she asked if we had plans for the day.
"I happen to have two spots left on our five o'clock whale watching tour," she said.
Erin stepped toward her and rang the bell, the woman put down the white board without needing to write a thing, and a little later—after halibut tacos at Fisherman's Daughter—we were on the Thor Too with the woman's husband, Joardan, guiding us into the strait in search of whales. Over the next two hours, we observed humpback whales, seals and sea lions, and sea otters. At times the boat drifted silently. We waited, marveling at the scenery, and minutes later the sounds of a whale exhaling nearby would redirect our gaze to see the mist of the whale's breath floating away, and then the tale flip up and slowly out of sight.
The next day, off the ship in Skagway, we climbed into a small helicopter that gently lifted us into the air above the fjord, along the mountaintops, and onto Mead Glacier. For 45 minutes we wandered the glacier with a guide, learning about the river of ice and wandering rocks and dangers of the crevasse. I lay down to sip from the icy meltwater. I thanked Erin a hundred times that day for arranging that excursion. She'd wanted a helicopter ride to rival the ride we got on Paama and this was it.
A third day, in Juneau, with no pre-planned excursions. I'd looked at various ways to get from the dock to Mendenhall Glacier, in the Tongass National Forest, but once again it was Erin who took charge and called a taxi company. Skyler Mazon with Juneau Taxi pulled up in a van a few minutes later. On our way toward the glacier, we were looking at eagles up on the light posts when Skyler pointed to grassy marsh and a black bear, and then another! His excitement at seeing the bears made the day a success in itself. And then we had a few hours to hike in the park, learning about how much the glacier has retreated in the last hundred years. Skyler returned to get us and in Juneau he left us out to walk into Cope Park, a gem of a city park with a rushing river and tall pines.
As the ship sailed away from Juneau, we watched three paragliders soaring high above. One descended sooner than the others, landing on the tidal beach as we passed. A little later, a bald eagle glided by, and then another, and another.
After nearly two days of sailing back south, the ship put in at Victoria, British Columbia, for the shortest of the stops. It was late Sunday afternoon but the place was bustling and beautiful and warm. We dressed up and walked into town for a delicious meal at the Tapa Bar Restaurant (ceviche, shrimp in coconut milk curry, grilled carrots, chile relleno, shopped on our way back toward the dock, and stopped for wine and tiramisu at Il Cove Trattoria. Erin was gorgeous, we were relaxed and having fun, and this was one of the best dates ever, making me damn glad that I'd decided almost instantly to marry Erin when I first met her in college.
Jubilant
In January 2002, Erin and I went on a date to Raleigh to hear Jubilant Sykes sing with the NC Symphony (we'd seen him perform the year before in Cleveland as part of an MLK concert). After the concert in Raleigh, Sykes came to the foyer to meet a few of us who had waited to buy his CD, which I would end up playing for Anna, still an infant at the time, over the next few years.
One of the songs on that album: Ring Dem Bells, an angelic cover of the oh-so-good Ring Them Bells by Bob Dylan.
And,
COVID
Back in Seattle early on Monday morning, Erin and I got a taxi to nearby Magnolia Village, where we parked ourselves and our luggage in front of Petit Pierre Bakery. As soon as it opened, we got the delicious pastries (one of the best pain au raisin ever), and sat at our table watching a stream of arriving customers. Soon, Kara Jackson, our fellow Peace Corps volunteer, walked up to join us. Kara is associate professor of education at the University of Washington (her field is math education), and I hadn't seen her since 1999 in Vanuatu. Later, she and her family would take us on a hike around Seattle's Seward Park in Lake Washington, and after lunch at their home, Kara took us to the airport.
Then we flew home to North Carolina, where Oliver was recovering from pneumonia. At the airport, as Malia pulled around to get us, we learned that her school trip to Chicago later in the week would be canceled because the hosts there had COVID. That should have been a warning to us, because two days later, Erin and I tested positive for COVID (the same day that President Joe Biden tested positive), and for the next week we were knocked down by the illness; one day, with fever and chills and my body aching about as bad as when I had dengue in Vanuatu.
But now I'm healthy again and back to work and projects around the house, and without the COVID fog I can recall the Alaska vacation and tally all the ways that Erin made that trip so special. More than ever, I am grateful for Erin. We will mark 26 years of marriage on Aug. 10, and I hope to sail through many more with her.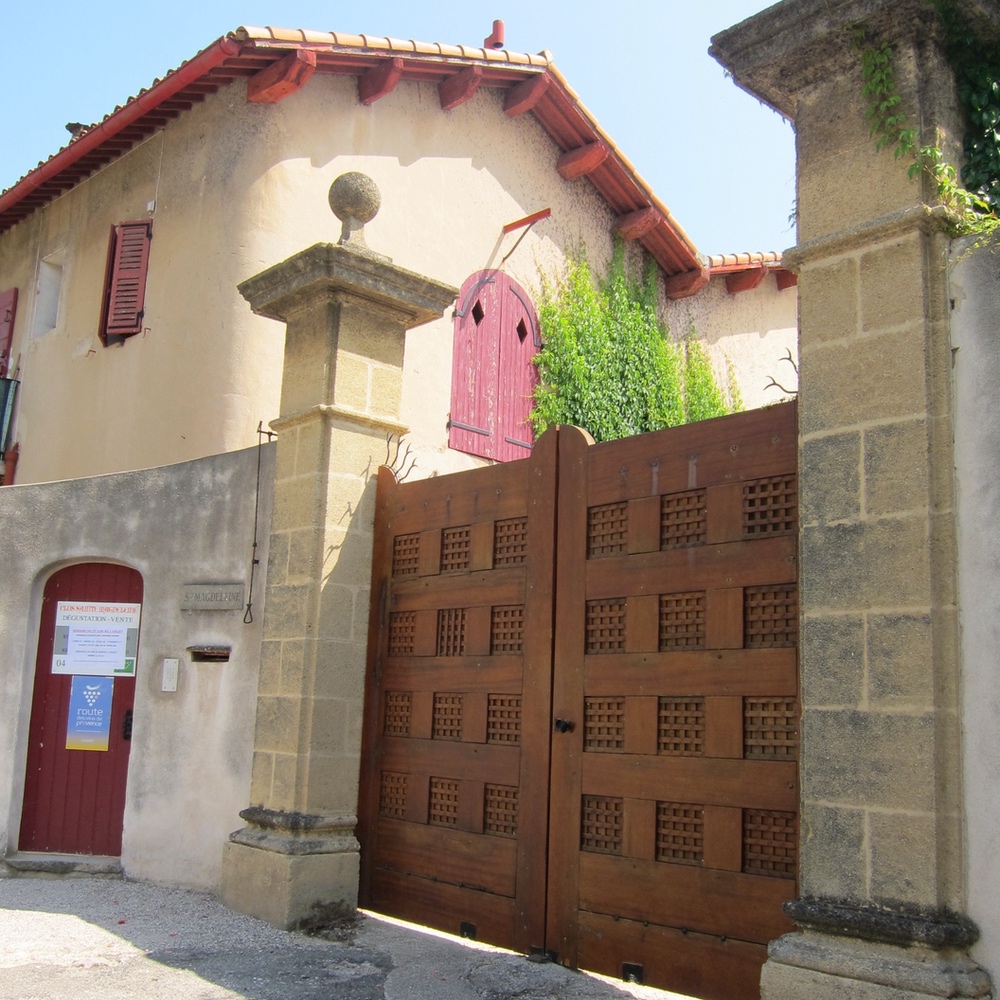 ---