Cleveland is often the butt of jokes, and sitting at a window seat inside a hip coffeeshop called Pour Cleveland, looking out onto the grimy downtown sidewalk, you wonder if perhaps that's deserved.
But finish your very good cappuccino and walk East on Euclid Avenue, to the historic bank building newly repurposed for an upscale urban grocery store. Inside Heinen's, the half-stripped tiled floor between the gourmet aisles makes no attempt to mask the city's age. Find your lunch, take a seat in the echoing cafe, and watch Clevelanders and tourists alike stream in. An elderly nun, in white cassock and black headscarf, shuffles gingerly into the space, pauses, looks heavenly to take in the beautiful rotunda. 'Wow,' you see her say. You look up again, smile, too.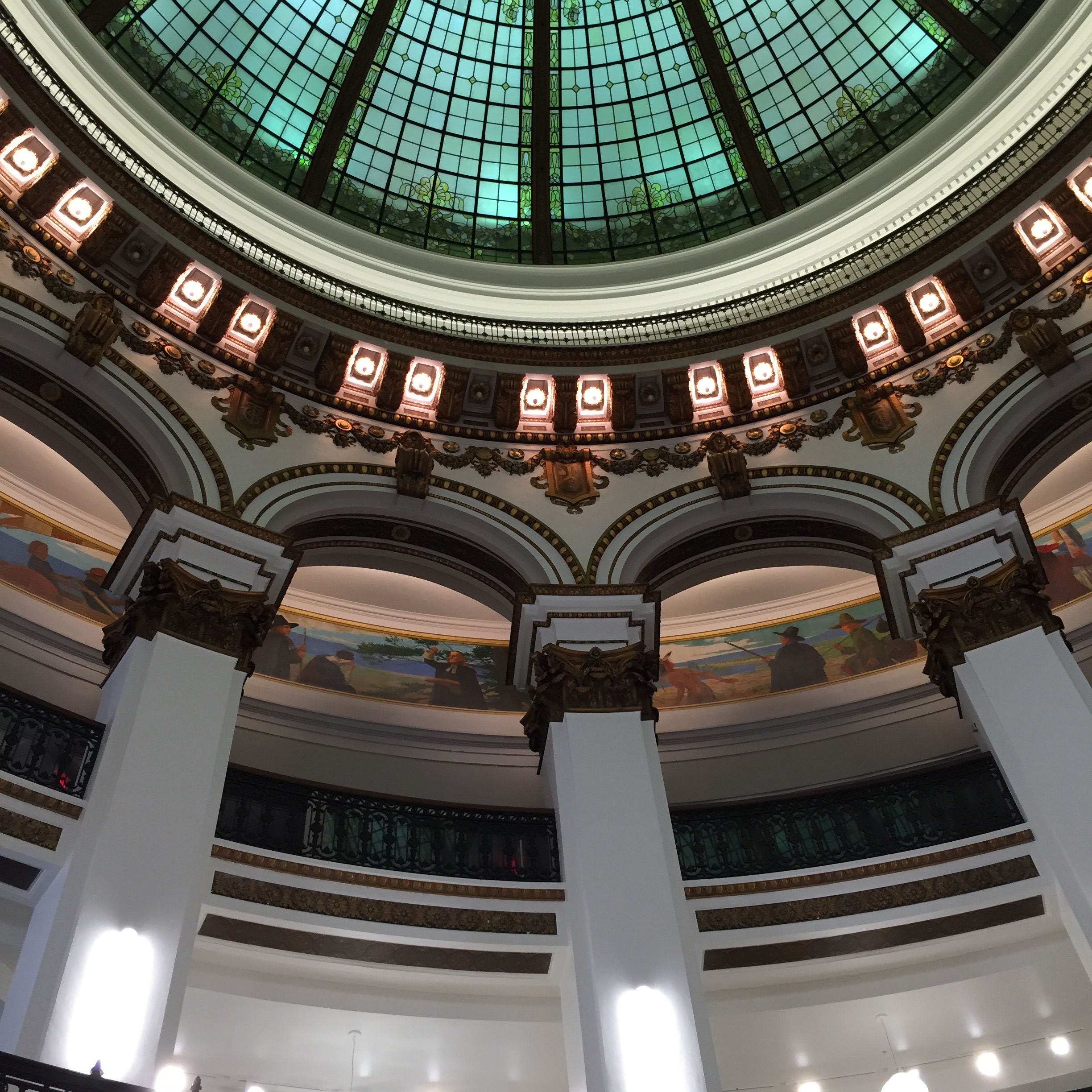 A bus takes you down Euclid to University Circle and the new cube that is the home of the Museum of Contemporary Art. You hope to say hi to the director, who once cooked dinner for you and one of the city's preeminent art collectors, but she's just started her sabbatical (you're about to end yours). Climbing the steps to the gallery, you notice 'Keep your promises' nailed onto the wall. You often jot that same phrase on the opening page of your pocket notebooks. You're back in Cleveland today because you promised yourself you'd explore the city by foot.
At night, on the city's near west side, on a block of Cleveland that was recently rough and forlorn, you walk into bustling Platform Beer Company. A friend is waiting, with a brew sampler and stories of more development on the books. He tells you to look down to the narrow wood slats that remain from when this building was a bowling alley. That friend, ever the booster for his city, also points you to a coffeeshop that's hub of yet another revitalizing slice of Cleveland, this one dubbed Hingetown. Tomorrow, you'll step inside the former fire station there and notice an even older wood floor, and the fireman's pole still poking through the ceiling.
Before you go home, down south, you drive over the crappiest winter-violated streets you can imagine, but stop at the smooth pavement of a new road overlooking the Cuyahoga River, not far from where it once burned, and where now the Towpath Trail is slowly snaking north toward Lake Erie. Skipping with your children along one section of the trail, finished and fabulously lined with black-eyed susans and other wildflowers, you glance up through the hulking footings of a bridge to see downtown's skyscrapers, awaiting the national attention of a political convention next year.
If you must, look down on Cleveland. Then look up, and look about. Get around, to the coffee shops and breweries, and parks and groceries. See the city for what it is—rich in history, gritty in its perseverance, and pulsing with promise.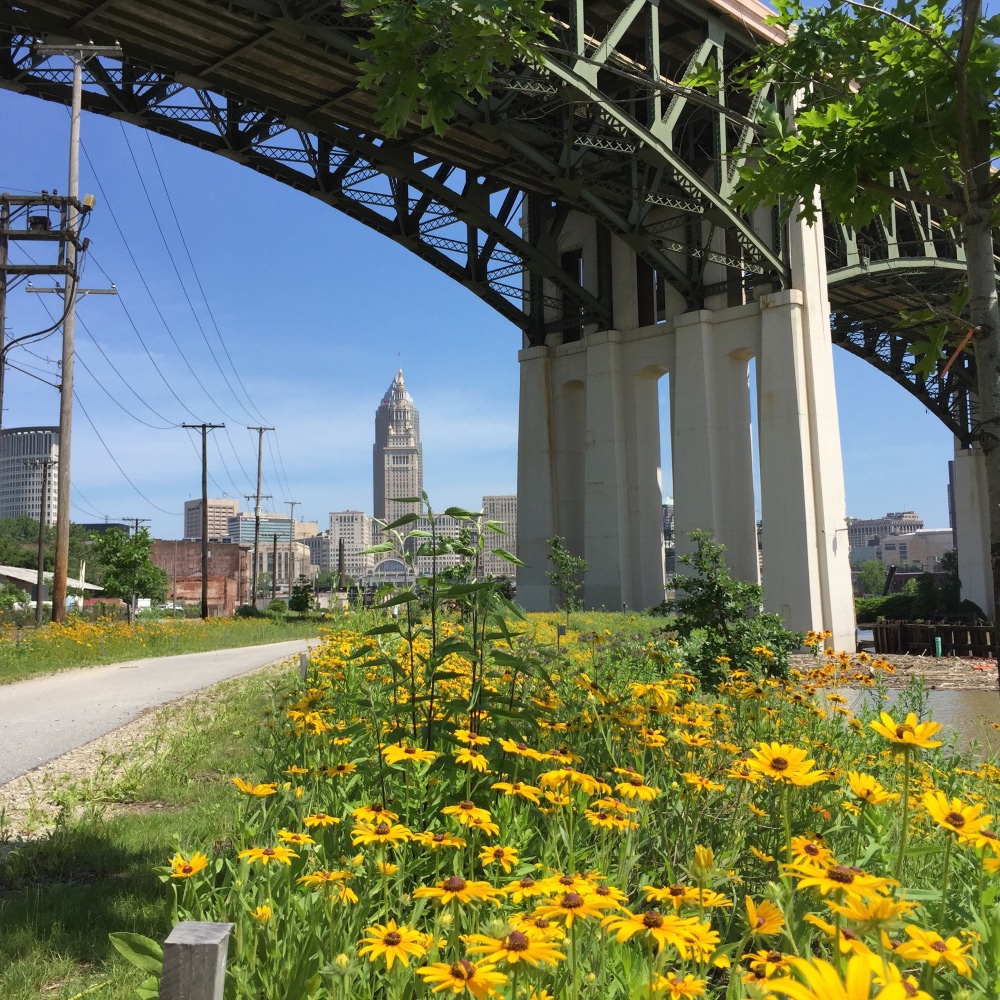 ---