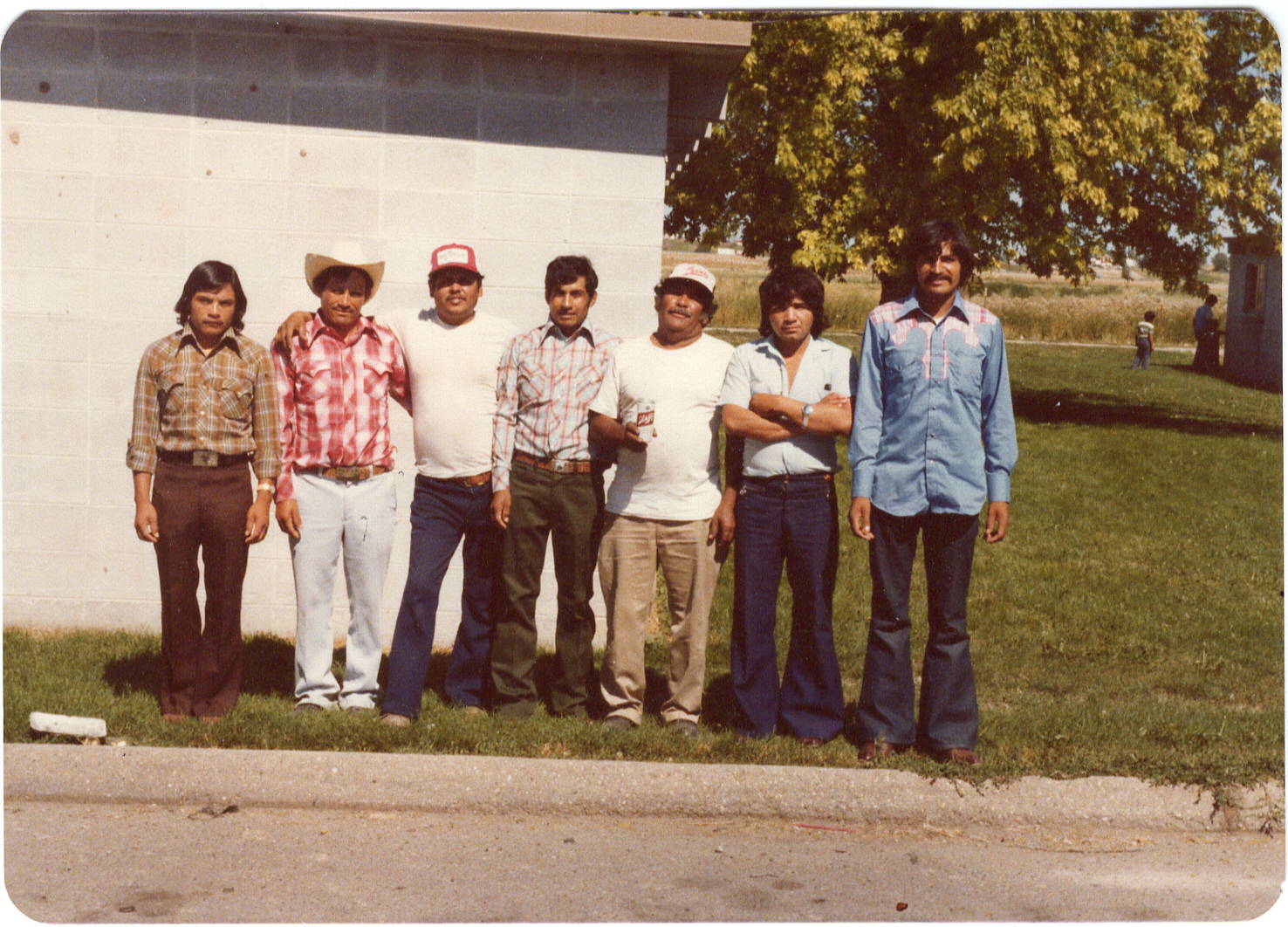 Anna comes home today from an eight-day service trip to Newton Grove, North Carolina. I hope it has been as formative an experience as the one I had when I lived in Idaho and got a glimpse at the lives of migrant farmworkers.
Every year, the freshman class of Carolina Friends School travels down I-40 to Newton Grove to work with the migrant farmworkers, mostly from Mexico and living in camps nearby as they work in the fields much of the year.
This trip is one reason Erin and I wanted Anna to go to CFS, a Quaker school that values peace and serenity and service. We were excited that Anna would have this opportunity to bond with her classmates, in a setting that would give her perspective on how men, women and children from beyond our borders are important to how Americans live and eat.
The students aren't allowed to take their phones and digital devices, so we've been following the blog for the trip. We were happy to see Anna having a good time in this snapshot of a group) washing a school bus. We're eager to hear more about the week, and especially how it's changed Anna.
My own experience, as a child living in southeast Idaho, has colored all the rest of my life and decisions. I am who I am today because of what I learned, firsthand, from the Mexican farmworkers.
My father was working as an attorney for Legal Aid, and he represented a group of men who had been treated roughly by a local farmer. As they waited for their case to get to court, the seven men lived in the basement of our home (the photo above shows the group at one of the camps). I remember the neighbors complaining after one of the men, locked out of the house and waiting for us to return, peed against a tree in the front yard. A few years later, dad's advocacy culminated in an Idaho law requiring farms to provide portable toilets in the fields.
Later, dad took me out to see the farmworker camps and the cinder-block bunkhouses. We also worked alongside a group of guys one week, planting saplings for Christmas trees. I took my pee breaks near the creek, admiring the cattails and red-winged blackbirds.
Those childhood experiences were combined with many more lessons from my mother and father, about poverty, service, culture and society, hard work and food, family and community. Those experiences and lessons have guided me into adulthood, and continue to frame my choices as a parent, a professional, a person.
I'm grateful Anna's been able to walk a similar path.
Going west
Meanwhile, Erin's sister, Katherine Shaughnessy, and her husband, Tom Michael, will be moving to Boise, Idaho this summer. They've been living in Marfa, Texas, where Tom founded Marfa Public Radio and led it to great success. He's now taken the job as general manager of Boise State Public Radio.
---