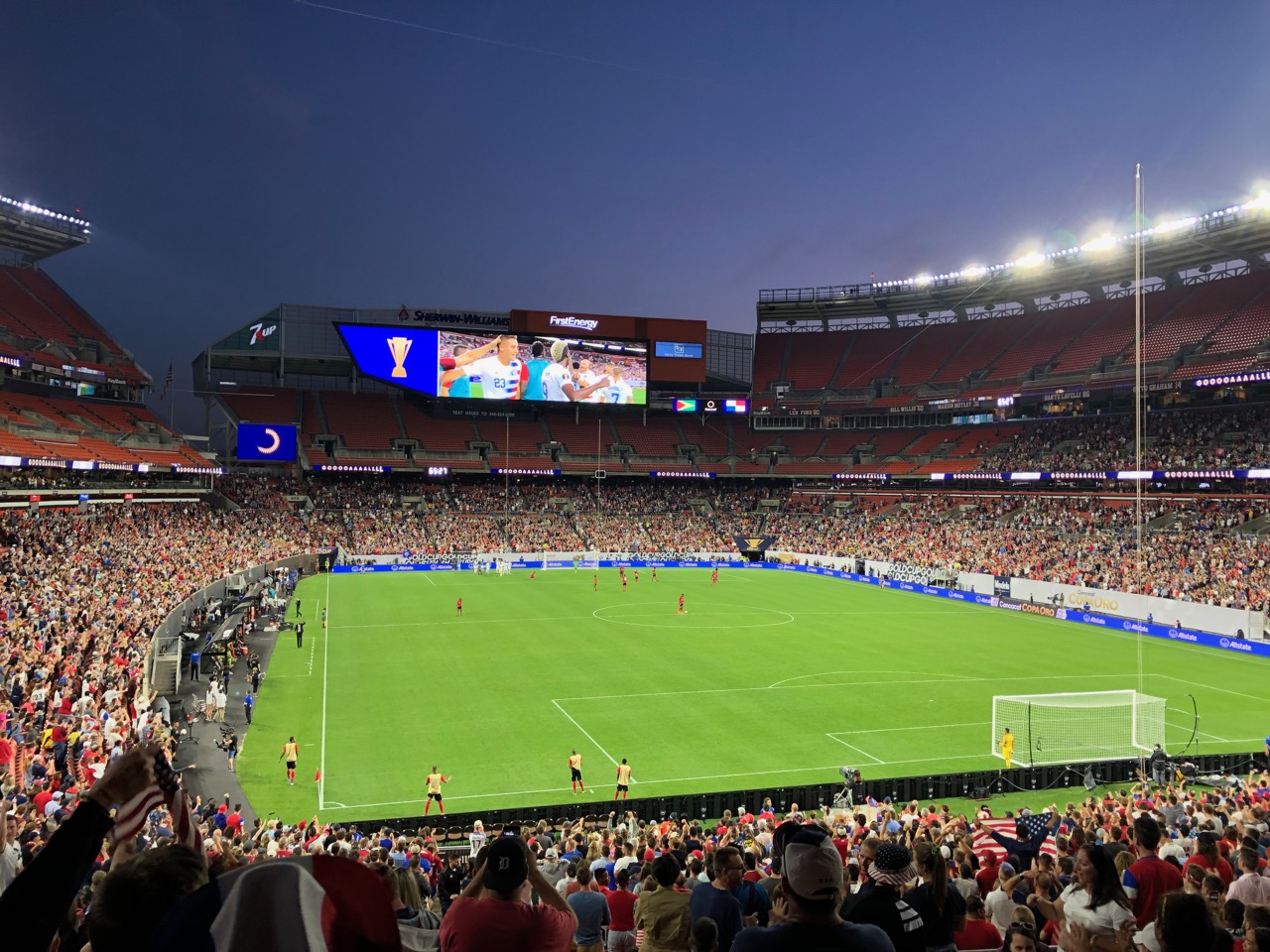 June was a whirl, as it is every year at work as the fiscal year comes to a close and we scramble to compile a year-in-review presentation about our massive and complex department. We also completed a research strategic plan. At home, we threw a graduation party for Anna, then took a road trip to Cleveland to celebrate Dan's 80th birthday. It was a gorgeous weekend in Cleveland, perfect for a lunch cruise on the lake, then drinks along the Cuyahoga and a walk on the underside of the Veterans Memorial Bridge, an Indians baseball game, and (for me, Tom, and Michael) the UNMNT win over Trinidad and Tobago.
Somewhere along in the month, the ABIM Foundation announced the winners of its inaugural Trust Practice Challenge, and Voices of Duke Health was on the list. The foundation's leader wrote about our project earlier this week, and invited me and the other winners to fly west next month to participate in the foundation's forum at a mountain resort. I'm looking forward to demonstrating our podcast and discussing the joys of listening.
Yesterday, my friend Dave Winer called, finding me at my desk with time on my hands. We had a long, enjoyable conversation—the kind that ambles along and feels relaxed and deep at the same time—and afterward Dave posted this nice note and mention of Voices of Duke Health.
I have much more to report, and now that I've moved the Zuiker Chronicles to yet another host (Opalstack, this time), I'm ready to write and write and write.
BTW, yay U.S. Women's National Team for your World Cup championship! We watched and cheered and celebrated your victory.
---