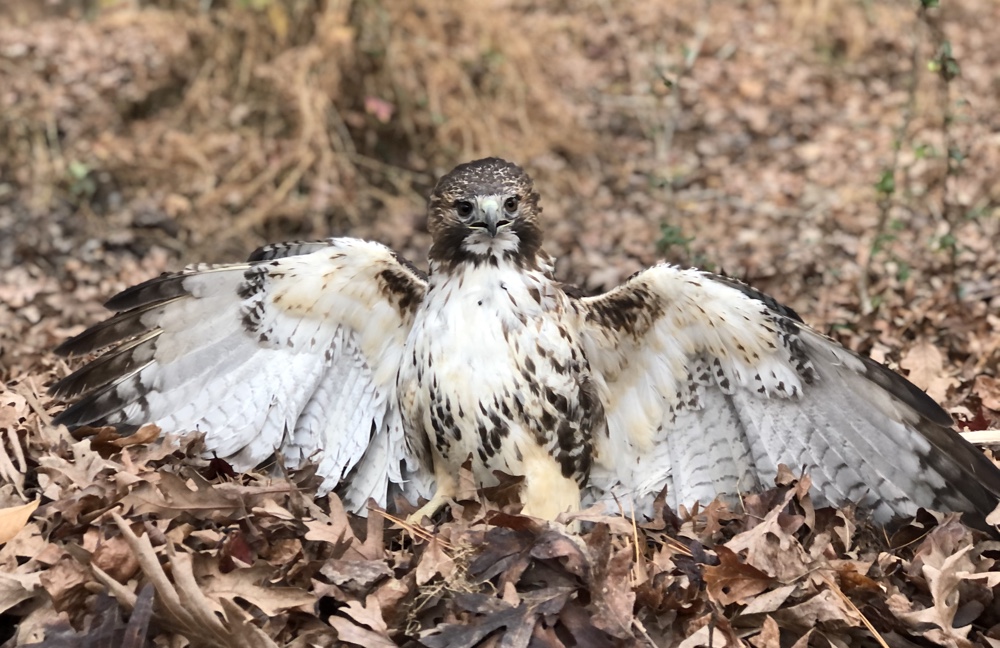 Erin and I are inching closer to building a new house here on our nine acres in Chapel Hill. One part of the plan is to find a partner to help us develop the land with a few other houses and the infrastructure (water, sewer, road) needed to support them. Or, we'd be happy to find someone who wants to buy our house and some of the land for their own living. We're open to the options and flexible to making use of this beautiful corner of Chapel Hill that we are fortunate to own.
Our agent brought a drone a few weeks back to make a video showing the land, which we've affectionately dubbed Hawk's Landing in honor of the red-tailed hawk I extracted from the fencing near our chicken coop. The hawk had swooped in to nab one of the hens but had flown right through the fence and was enmeshed in it, thrashing in the leaves. Once free, the hawk stood with its wings outstretched and glared at me. I took a step back and it turned and flew off through the trees out toward the spot we hope to build our new house.
What's not for sale
Someone reached out to me recently to ask for this domain. I declined. The zuiker.com domain has been an important and valuable part of my life for the last 20 years. I intend to be blogging at this domain, writing posts from a patio looking out onto Hawk's Landing, in another 20 years.
---