Last year, I wrote about the enjoyment I got in reading Kissa by Kissa, a beautiful book by Craig Mod.
One of the photos that Craig featured in the book was The Tomato Farmers, which he is now offering in a limited edition print. Since his book was so well designed and made, I have no doubt this print is high quality. Even better, it comes in its storage bin: a kiribako, or paulownia wood box. Craig quotes from a historian of Japan to explain that paulownia wood boxes have been used for a long time to store art.
Paulownia? I recognized that word. As Wikipedia explains, it's the scientific name for a genus of trees, and here in North Carolina the princess tree is considered invasive.
Over the last few years I've been cutting down the princess trees I find on our land. I look for fallen leaves, which are quite large, or I search for trunks that look like tulip poplar trunks and then I peer up to identify the branches that grow opposite each other. Thankfully, there aren't a lot of these princess trees on our property — less a dozen, though a few quite large — and once I drop them down with the chainsaw or axe, the trunks are easy to split into firewood that burns clean and hot. It doesn't take long for the roots to push up a new tree, though, as this photo I snapped today shows.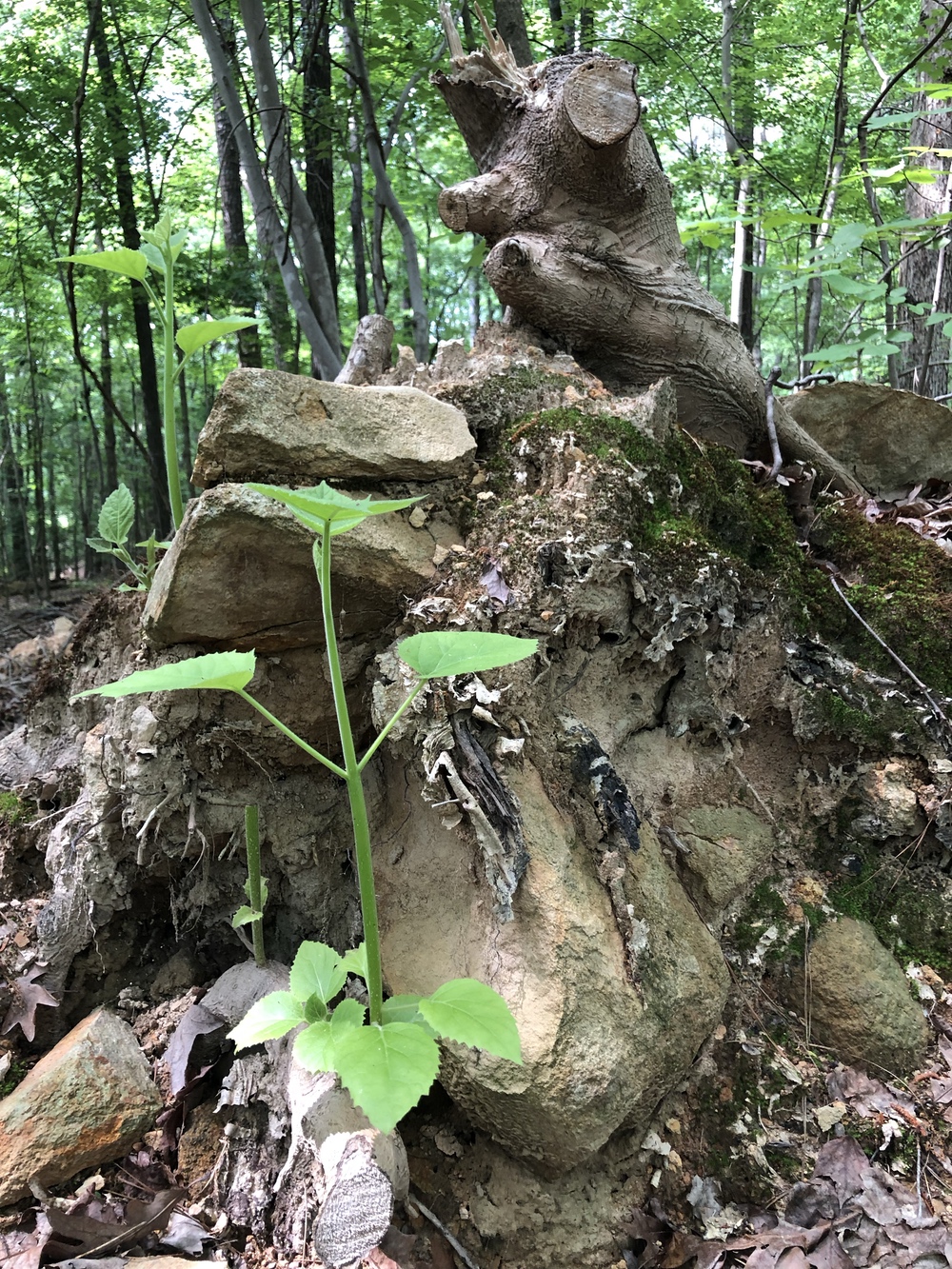 ---