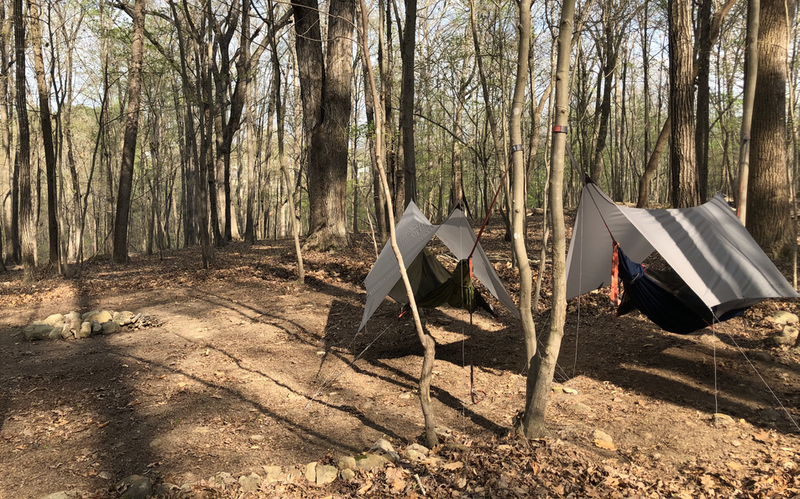 Yesterday, a Saturday, was hot—in the high 80s—and so I spent the afternoon outside, raking more topsoil into the front yard, retrieving eggs from the chicken coop, and tending to the fruit trees around the house.
Later, I walked a hundred yards into the woods to the stone fire ring we gathered last year. I raked away a blanket of leaves, gathered up some kindling and firewood, and strung up two hammock tents that I purchased last year from a Kammok Kickstarter. Oliver eventually joined me and climbed into the blue tent. "This is so cool," he said from inside.
After dinner, we returned to the campsite with Erin and Anna, talked around the fire, and when Erin and Anna returned to the house (they later texted that they were with Malia watching Outbreak), Oliver and I settled into the hammocks to sleep. An owl hooted twice, and once the neighbors stopped exploding fireworks, the woods settled into tranquility.
We woke with the morning bird chorus and walked to the house for breakfast.
---