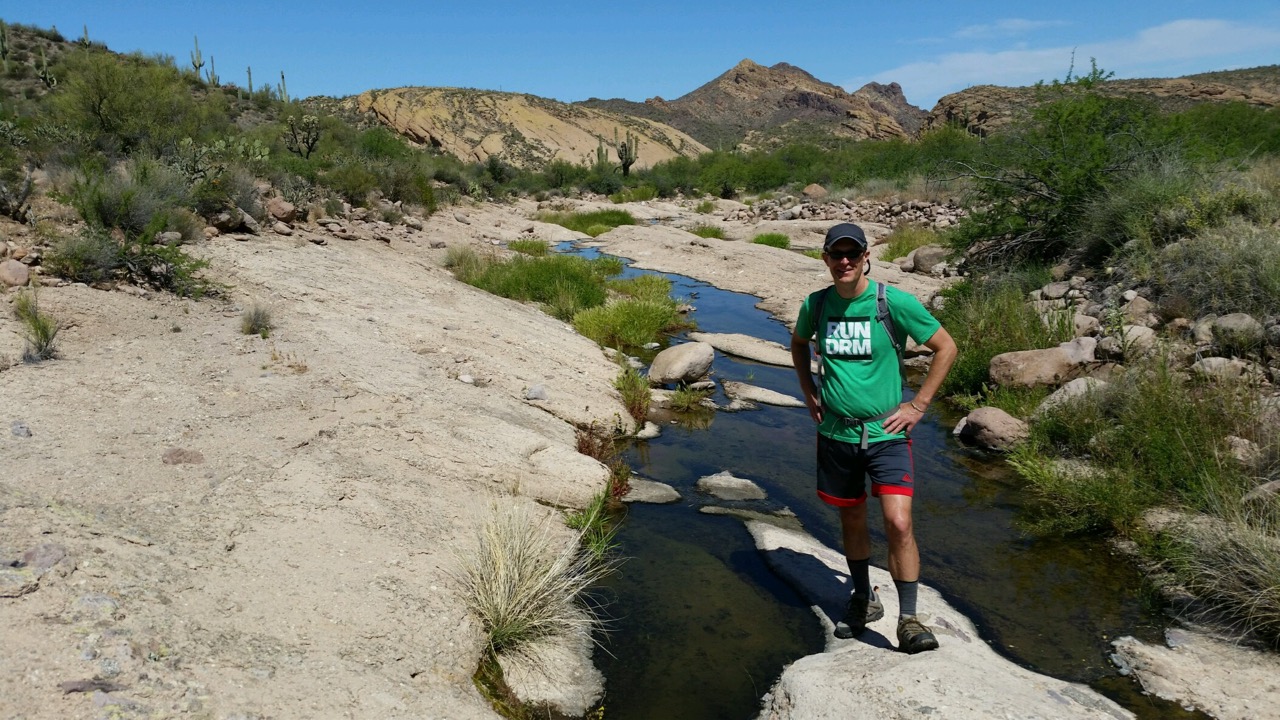 In April, my uncle, Larry Zuiker, took me hiking near Mesa, Arizona.
Larry is a serious hiker. He formed a group 20 years ago, called AZHIKRS, and he wrote a book about his favorite hikes in the Southeast. The day I visited him, he drove us into the Superstition Wilderness Area, readied his hiking poles and turned on his GPS unit, and led us along a stony riverbed and onto the Black Mesa Trail. The expansive desert was breathtaking, and we stopped often just to look around and see the contours of the hills. Larry had baked bread the day before, so we had hearty PB&J sandwiches when we stopped for lunch in a cool, shaded canyon. I wanted to see a rattlesnake, but none were out. The plentiful cactus, and the vistas, and the conversation along the six-mile hike made for a perfect day.
Next month, I will hike in the Parc National des Calanques along the Mediterranean near Marseilles, France. I may even wear the AZHIKRS shirt my generous uncle sent me.
---
☀ No.13, by Anton Zuiker, on May 27, 2016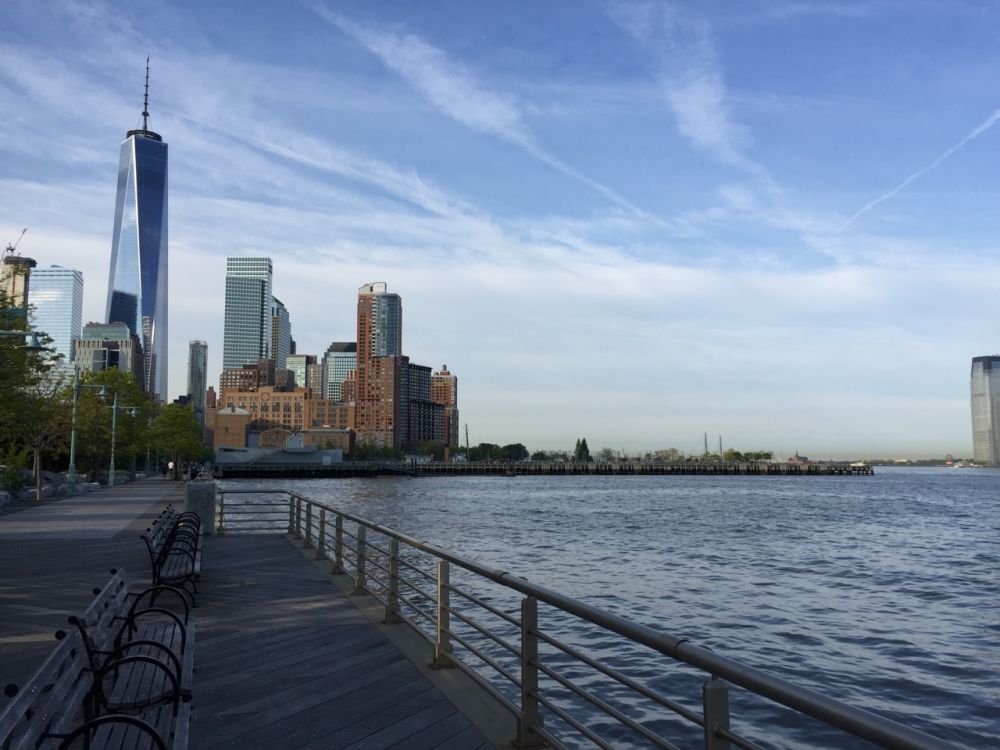 Here's how I spent a glorious Spring day in New York City.
On foot
Woke up early in my small-but-tidy Yotel New York room, or cabin, as they call it. Dressed in my running clothes, and walked down to the W. 30th St. gate of the High Line, a rails-to-trails elevated urban park that I've been reading about for a decade. The gates open at 7 a.m. this time of year, and I was early, so I waited with a cortado at Think Coffee. Then I climbed the steps and walked south on the High Line, mostly alone.
I exited the High Line at its end, and continued, running south on the Hudson River Greenway and Pier 45. Snapped a photo of One World Trade Center and the Statue of Liberty. Turned back, ran to the High Line, walked to its north end at W. 34th St., then back to my hotel.
Showered, dressed, packed, checked out, stopped downstairs into the Swedish coffeeshop FIKA for yogurt and granola and cappuccino.
Walked over to my meeting with Thinkso Creative, to discuss the publication and e-newsletter design needs for the Duke Department of Medicine, where we're drafting our next comprehensive, five-year communications plan.
Walked up 8th Ave. to Central Park. Sat in the grass near the USS Maine Monument. Temperature in the 70s, sunshine a light breeze. Could New York on a spring day be more amazing? Took a timelapse video of the walkers, bicyclists and horse-drawn carriages passing by.
Then, at the appointed time, I met Dave Winer by the monument.
Let's pedal
Dave and I had biked the American Tobacco Trail — also a rails-to-trails project — in North Carolina back in 2012. A few weeks ago, I'd asked if he'd have time to meet when I was in NYC, hoping he'd introduce me to the Citi Bike system of which he's such a huge proponent. Happily, he said yes.
First, Dave led me a short way into Central Park, past the sheep meadow, and we sat at the cafe for lunch and talk of politics, and 1999. Then, more strolling, to the Bethesda Fountain, over the iconic Bow Bridge, up and down the path, along the lake, Dave stopping a time or two to give directions to a stranger, or to point out a feature of the park. I don't think I said much, and I didn't snap any photos. I was stunned by the serenity of the park, and the warmth of the day, and wanted to soak it in. (The last time I was in Central Park was on a frigid day in February 2005, to see the Gates art installation.)
We were at a Citi Bike station. One minute to swipe my card, get my code, and pull out my bike. So easy. Thirty seconds more to adjust the seat, and then we were on our way, coasting down West Dr., pedaling past the Maine Monument again. At W. 59th St., Dave glanced over and asked if I was up for an adventure. Let's go.
"We're going to ride through Times Square," he said.
That meant riding with traffic.
Sounds dangerous as hell, I thought, but fun, too.
Green light
Down 7th Ave., alongside yellow taxicabs and snaking through big tour buses, stopping at red lights, into the maelstrom of Times Square. I've walked there amid the throngs of people on previous visits, but it was exhilarating to be on wheels in the heart of it all, rolling through the artery. I was super alert, trying not to get killed, and having a grand time.
We continued south, and east, over to Midtown East. Our 30 minutes up, we returned the bikes to a Citi Bike station, and walked over to the 2nd Ave. Deli for dinner. For me, matzo ball soup, baked knish, fresh lemonade. Delicious. For dessert, a shared plate of blintzes and rugalech.
Dinner over, Dave planned our walk up and over past the Empire State Building, to the subway. Said thank you, goodbye, and thank you again, and I was on my way back to JFK Airport, and home to North Carolina.
Winning the lottery
Earlier that morning, I'd entered my name in the Hamilton ticket lottery, hoping I'd luck out and get to catch the smash musical from the first row. Dave and I were enjoying our lunch when the 4 o'clock drawing came round, but I didn't get the your-ticket's-waiting message. No matter.
When I finally stepped into my quiet home back in small-town Carrboro, at midnight, I was feeling damn fortunate.
I'd spent a beautiful, full day in a great American city. I walked, ran, biked, ate, listened, talked and rode through it, with a generous and knowledgable guide.
I won. What an immensely enjoyable day that was.
---
☀ No.13, by Anton Zuiker, on May 12, 2016
At justinsomnia.org, Justin Watt has been chronicling — through words and beautiful photos — his hiking on the trails of California. Justin also writes about food and cooking, and his latest post is about his perfect omelet. Inspired by Justin, but also in the habit of eating eggs in the evening, I made a simple omelet tonight. Once the omelet was plated, I topped it with five dashes of homemade hot sauce, bright with the flavor of the cayenne peppers bought at the Carrboro Farmers Market late last summer. The recipe in Mrs. Wheelbarrow's Practical Pantry is an excellent guide for canning and preserving, and I'm already studying it to plan for this summer's bounty. Until then, I'll monitor the few jars of hot sauce left stashed in the pantry next to a couple remaining jars of homemade scuppernong grape juice.
---
☀ No.12, by Anton Zuiker, on March 9, 2016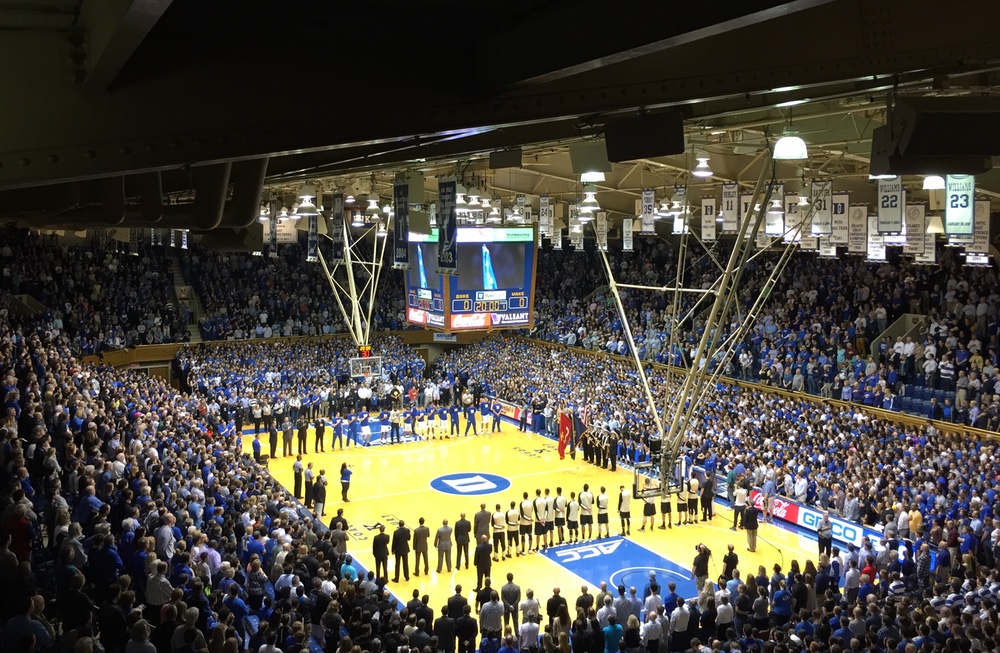 At work last month, I helped organize the annual Medicine Research Retreat. The presentations and discussions this year focused on seizing opportunities, reflecting a new health-system strategic plan, a new health policy center, increased collaborations between the schools of engineering and medicine, and more attention to innovation and entrepreneurship. Scan the Duke River or Threedot Duke Health to see some of this activity.
I went with Erin to Durham's Carolina Theatre last week to hear Josh Ritter, one of our favorite singers.
The next night, I took Anna to Cat's Cradle, in Carrboro, to hear Tift Merritt, heartily singing songs from her Bramble Rose album of a decade ago.
The next day, Erin and I bought a new Toyota van, safe and reliable like the 12-year-old Sienna we traded in.
A few nights later, with tickets from my boss, I went with Jeff Polish to the Duke vs. Wake Forest men's basketball game in Cameron Indoor Stadium, our seats in the upper corner reminding me of Blackhawks games in old Chicago Stadium. Jeff encouraged me to watch the videos his team has been capturing at The Monti storytelling events. Duke won.
The next day, my colleagues and I coordinated a series of video interviews with Department of Medicine leaders, including a conversation between Robert Lefkowitz, winner of the Nobel Award for Chemistry, and Howard Rockman, director of the Duke Cardiovascular Research Center. That night, I went by myself to hear Kurt Vile and the Violators at Cat's Cradle.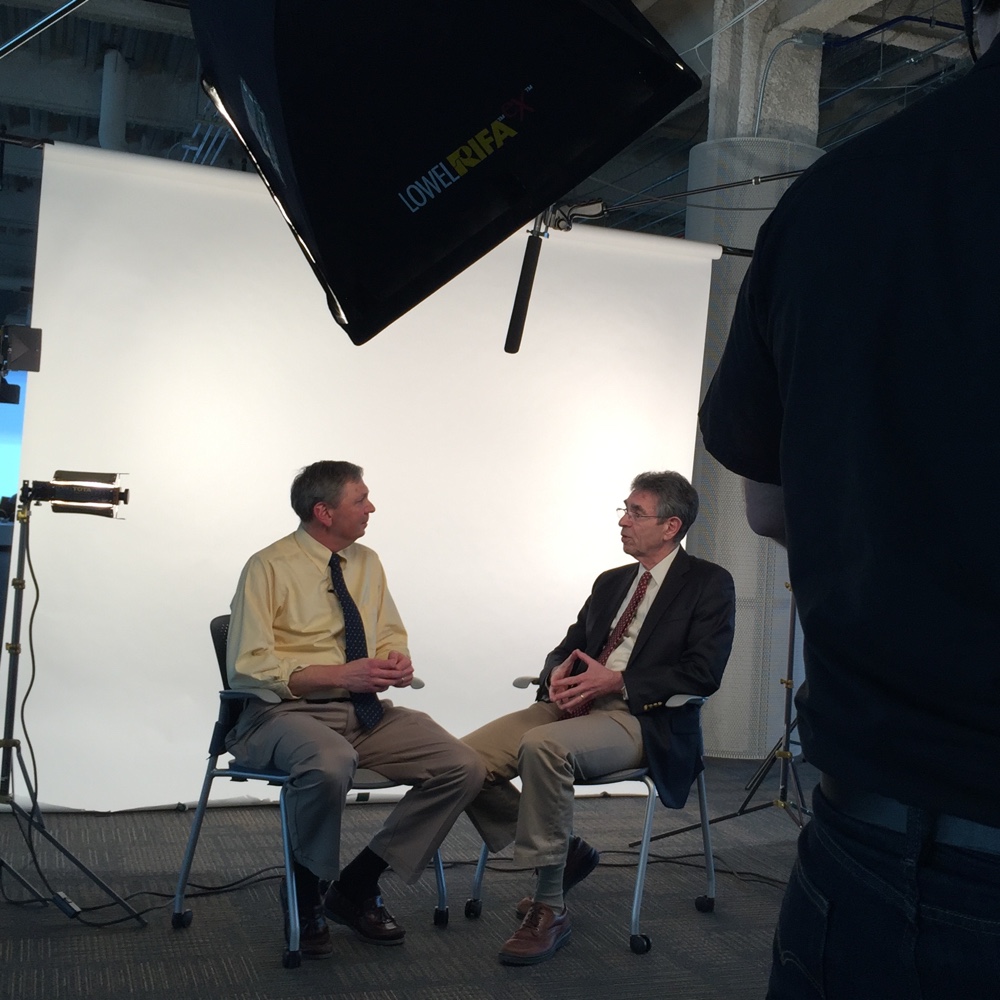 ---
☀ No.11, by Anton Zuiker, on March 6, 2016

Austin gets the NYTimes 36 Hours in treatment today.
My short visit there last month was enjoyable, even if I did feel like I was about to die, stumbling down Congress Avenue after the race. I ordered a cortado from Caffe Medici, but left before it came to the counter. Nick and Carolyn found me shivering outside, dazed and pale. We walked home, over the bridge. A short nap, a hot shower, and a bottle of Gatorade revived me, and by late afternoon, we were at Bangers Sausage House and Beer Garden, smiling at the day's accomplishment.
I finished the Austin marathon in 4:29:30.29, a few minutes slower than my 2014 Honolulu Marathon finish. (Nick finished Austin in 4:45, and Matt in 6:04.) I have the flatter Tobacco Road Marathon here in the Triangle next week to get closer to my target 4 hours.
---
☀ No.10, by Anton Zuiker, on March 6, 2016